Todd Chrisley's Guardianship Over Son Kyle Chrisley Is REVOKED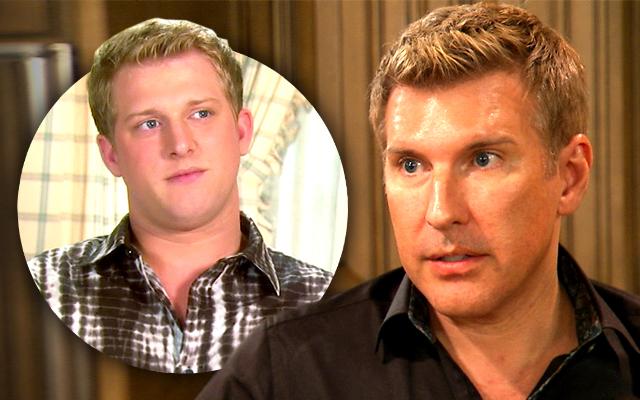 According to a judge, Todd Chrisley no longer knows best! The reality TV star had previously placed his troubled son Kyle under a guardianship, but RadarOnline.com has confirmed that a court has revoked the plan and Kyle is now free.
According to court documents filed on Oct. 26, 2015, in Georgia and obtained by Radar, the guardianship has officially ended.
"Having heard from the parties, and having considered the EVALUATOR'S REPORT REGARDING RESTORATION filed August 25, 2015, including 'Psychological Evaluation' attached thereto, the Court finds that the Ward, Mr. Kyle Hayden Chrisley, is no longer in need of a guardianship," the documents state.
Article continues below advertisement
In 2009, Todd obtained legal guardianship over his now 24-year-old son amid his substance abuse issues.
But in a complete reversal of the former order, the documents obtained by Radar add, "IT IS FURTHER ORDERED that the Letters of Guardianship issued to Mr. Michael Todd Chrisley on July 13, 2009 are hereby REVOKED."
Just three days before the change in ruling, Todd spoke to Radar about the guardianship case insisting, "I want out of this guardianship...If the court states that Kyle is no longer in the need of a guardian than God bless him because that means Kyle is cured."
Now, Todd's wish has been granted because after several run-ins with the law, a couple of stints at rehab and a complete and total breakdown of his relationship with his father, sources tell Radar that Kyle is now sober and treating his psychiatric condition, while living with his wife Alexus.
Do you think that Kyle Chrisley should go after custody of his daughter now that he is no longer under his father's guardianship? Tell us your thoughts in the comments below.