Exclusive
Ted Cruz's Campaign Rocked By 'Monumental' Scandal That May Sink Him For Good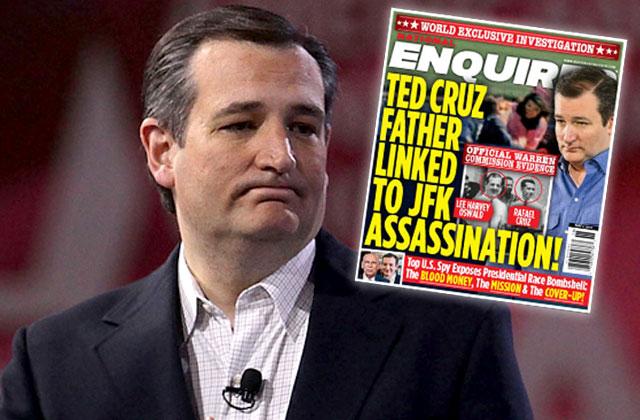 Article continues below advertisement
"If the man in the photo is Ted Cruz's father standing next to Lee Harvey Oswald, it will be a monumental story with monumental damage to the Cruz campaign," explained Arzt.
"It creates lots and lots of questions," he continued. "People will ask, 'Did you know about this? Did your father ever talk about it?' It would be a million and one questions and it would dominate his campaign."
As RadarOnline.com reported, this isn't the first time Cruz, 45, has battled damaging rumors since announcing his run for president. The family values proponent recently had to dodge questions over his alleged affairs with several women.