Trump Blasts Cruz For 'Crooked' Politics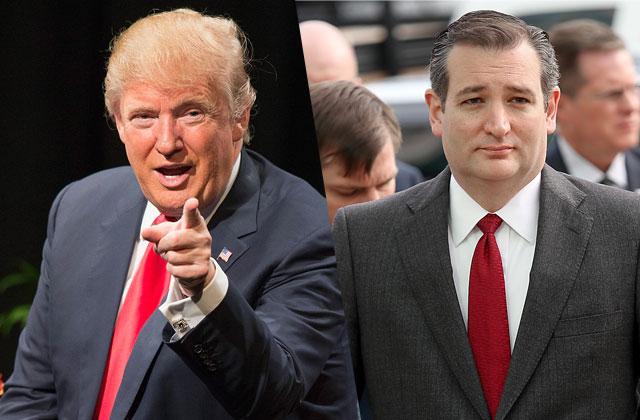 Donald Trump put Ted Cruz on blast Monday morning after Cruz swept all of Colorado's 34 delegates, calling it a "crooked deal.
The Republican front-runner argued that the GOP nominee should be determined by who wins the most votes during the primaries, rather than by the delegate system currently in place.
Last August, Republican Party officials in Colorado said they would "cancel the traditional presidential preference poll after the national party changed its rules to require a state's delegates to support the candidate that wins the caucus vote."
Article continues below advertisement
"They offer them trips, they offer them all sorts of things, and you're allowed to do that," Trump told Fox News. "I mean, you're allowed to offer trips, and you can buy all these votes. What kind of a system is this? Now, I'm an outsider, and I came into the system and I'm winning the votes by millions of votes. But the system is rigged. It's crooked."
Trump also took to Twitter to voice his opinion, tweeting that "the people of Colorado had their vote taken away from them by the phony politicians. Biggest story in politics. This will not be allowed!"
"I've gotten millions … of more votes than Cruz," Trump also said. "And I've gotten hundreds of delegates more, and we keep fighting, fighting, fighting, and then you have a Colorado where they just get all of these delegates, and it's not a system."
The feud between Trump and Cruz continues to escalate as the two presidential candidates battle it out in the primaries. While Trump vows to secure a victory, Cruz is still fending off rumors of alleged affairs and scandals.