Family Heartache: Sandra Bullock's Father Has Fallen Ill -- Insiders Fear The Worst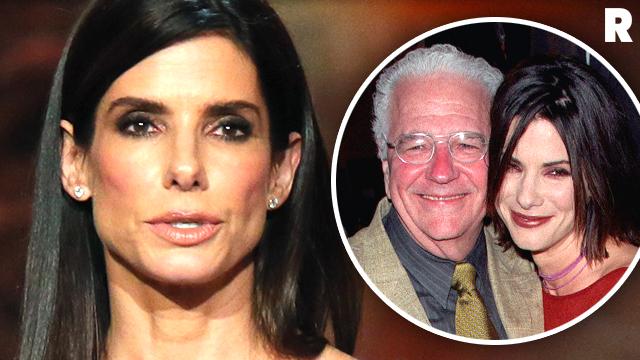 Sandra Bullock may be one of America's most beloved actresses, but she is no stranger to heartache -- both in her love life, and in her family life. Now, the one man who has been by her side through it all is fighting for his life. The National Enquirer reports that Sandra's father, John Wilson Bullock, has been struggling with his health in recent months, and now rarely leaves his home.
"He's not a well man," John's brother Jess told The Enquirer exclusively. "He was doing great until about three months ago." Sandra is reportedly "shattered" by the news.
Article continues below advertisement
John has long suffered from physical ailments related to a farm accident that occurred at his Virginia home when Sandra was a child. After falling from a tractor, he was crushed by the heavy machinery, which broke his legs, several vertebrae, and nearly severed his arm. Although he was lucky to escape with his life, the accident left him struggling to walk again, and to regain full use of his body.
"That injury has haunted him all these decades, and is still causing him problems," a source revealed.
Now, residents of his town outside of Birmingham, Alabama rarely see him out and about, a fact that made the occasion even sweeter when Sandra flew in to surprise him for his 90th birthday, at a party of 200 guests.
"It was a really nice affair," said family friend, Jimmy Koikos. "Her dad is the super-sweetest guy I ever saw."
After she lost her mother to cancer at the early age of 63, her father is the only parent she has left. "It was very hard for her when she lost her mom," an insider said. "Now she's really dreading losing her dad."