Report: Man Arrested After Breaking Into Sandra Bullock's House -- While She Was There!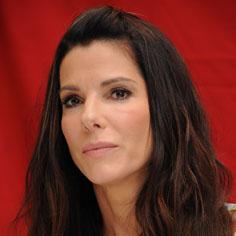 It was a scary Sunday morning for Sandra Bullock .
According to a new report from the Los Angeles Times, an unidentified 39-year-old man was arrested after he broke into the Gravity actress' Los Angeles-area house this weekend -- while she was home!
Bullock, 49, was unhurt when police arrived to her home at about 6:30 a.m. and authorities found the suspect, whom they're calling a "hot prowler."
The Times reports that the suspect was found in her yard, "checking out the house," while NBC News claims the man gained entry to Bullock's home.
Article continues below advertisement
It's unclear yet what the man's intentions were but it's suspected that he's a stalker, given Bullock's A-list status.
Stay with Radar, as the investigation is ongoing...