Exclusive
Robin Williams' Widow Writing Tell-All 'Purely For Profit'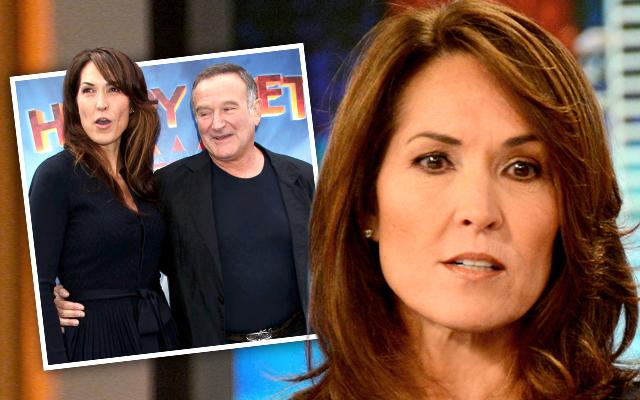 RadarOnline.com has learned that Robin Williams' widow is hoping to author a tell-all about his life and their relationship!
"She is shopping a book," a source close to Susan Williams reveals, adding that "publishers have shown interest."
Robin's children and other family has heard about the book, notes the insider, and they aren't happy about it.
"Everything that she is doing now is to drum up attention," explains the source. "Her objective is purely for profit."
Article continues below advertisement
As Radar reported, Susan claimed she was "forced" to do battle with Robin's children — Zak, Zelda and Cody Williams — over his estate.
"Two-and-a-half weeks after Robin had left, I was still in shock. Not back in our home," she said in a recent interview. "I was told that I might not be able to keep our wedding gifts, that in fact, 'While you're out and out of the house, we need to come in and take everything out and eventually, once we've gone through it all, you tell us which items are yours and we'll decide whether or not that's true.'"