'Shut The F**k Up!' Heather Thompson Slams Bethenny Frankel For Being A 'Know It All' – Watch The Explosive Fight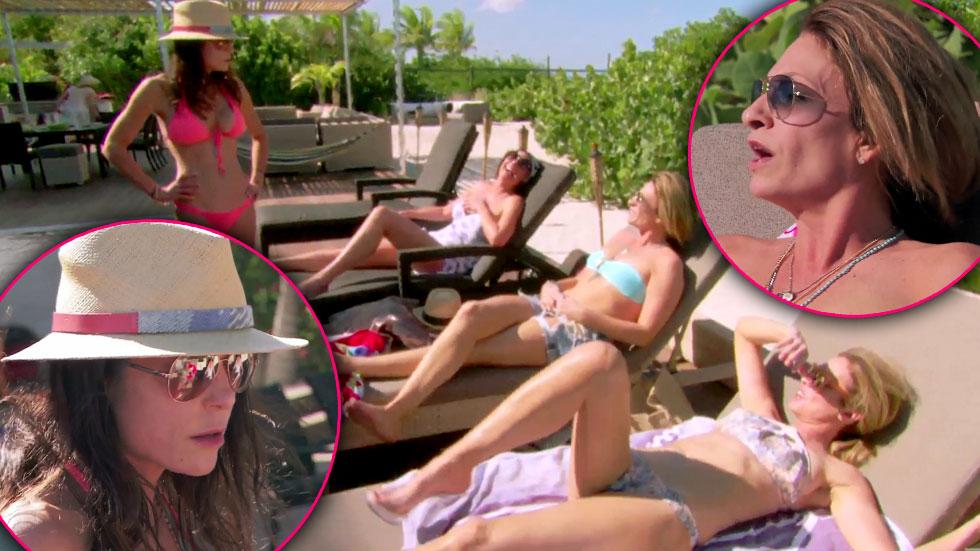 Things are still heating up for the Real Housewives of New York!
On the explosive trip to the Turks and Caicos, Heather Thompson lets Bethenny Frankel have it – face to face!
"Shut the f**k up," Thomson said as the drama ensued. "You're like the authority on everything. She's a know-it-all."
When Frankel asks to clear things up, saying "I know you're a little aggravated," Thompson merely escalates her tone.
Article continues below advertisement
"I feel like no one can get a word in," Thompson jeers. "I think you're a know-it-all."
"Maybe I know it all," Frankel replies calmly. "If you want to know anything, come to me."
Watch the Video on RadarOnline:
When the drama dissipates, it opens the door for some old fashioned talking-behind-someone's-back.
Frankel tears off on a gossip fest as she sunbathes out on the beach, calling Thompson "territorial."
Unfortunately for Frankel, Thompson overhears their conversation, asking, "Are you talking about me?"
"One-hundred percent," Frankel retorts.
The Real Housewives of New York City airs Tuesdays 9 p.m. ET on Bravo.