It's On! Sonja Morgan Freaks Out On Bethenny Frankel & Ramona Singer After Intervention Attempt: 'I'm Attacking You, B****es!'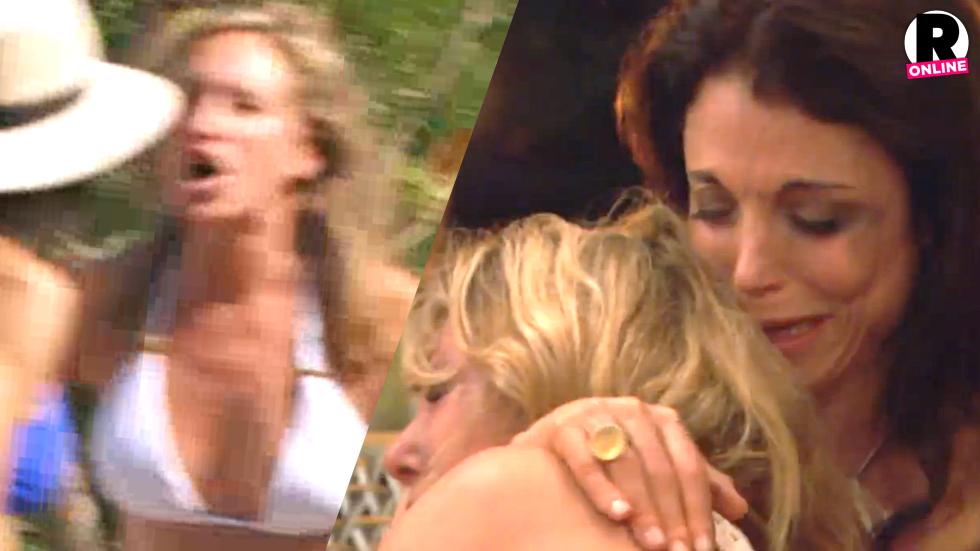 Sonja Morgan does not have a drinking problem, she previously told RadarOnline.com, and she doesn't like anyone suggesting otherwise! So when The Real Housewives of New York City stars Bethenny Frankel and Ramona Singer attempted to stage an intervention for her recently, she flipped out — and RadarOnline.com has the clip!
In an preview clip from next week's episode, Frankel and Singer are seen discussing Morgan's drinking. They decided to stage an intervention when they all got to the Turks and Caicos.
Article continues below advertisement
Once on the tropical island, the plan goes into full effect — and Morgan freaks out.
"Get out of my sh*t," she screams at them.
Heather Thomson tries to calm her down, saying, "All of the women in this place care about you."
But Morgan snaps back, "Yeah, bulls***."
Meanwhile, Frankel and Singer try to figure out why Morgan is freaking out.
"No offense, you started it by telling her I said she's an alcoholic," Frankel tells Singer.
Frankel then again corners Morgan, which causes her to fly into an even deeper rage.
"I'm not under attack!" Morgan yells at Frankel. "I'm attacking you b***hes. I'm sick of being nice to all you!"
Watch the meltdown here: