Exclusive
Gay Porn Ties, Foam Parties & Shocking Arrest — Marco Rubio's Racy Past Revealed!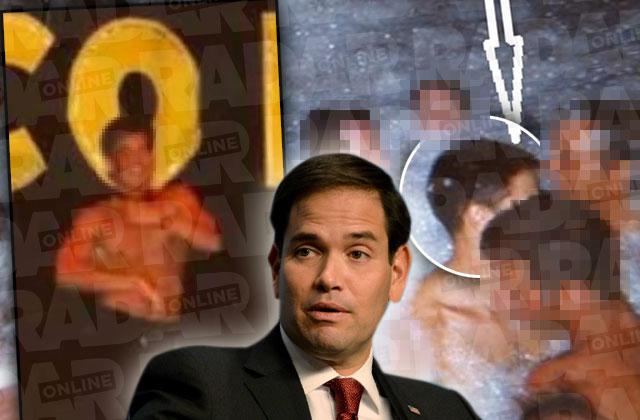 Article continues below advertisement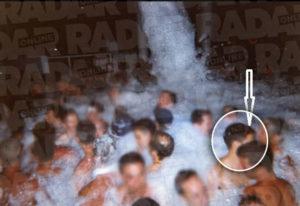 Another pic allegedly caught him performing a hunky gay dance after stripping down.
"People in the gay community have told me it was well-known that Rubio frequented gay nightclubs," political blogger Wayne Madsen told RadarOnline.com. "And foam parties were almost exclusively gay events!" he added.
The explosive revelations threaten to destroy the married father of four's quest for the White House.
Young Rubio's escapades also landed him in trouble with the law.
Official records obtained by RadarOnline.com show the candidate was arrested along with two men at 9:37 p.m. on misdemeanor charges in Miami's crime-plagued Alice C. Wainwright Park on May 23, 1990.
Police Major Delrish Moss said: "It was very dark and had lots of trees. People went out there to smoke illegal substances, have sex, drink."
One of the men with Rubio, Angel Barrios, was later tied to a sensational gay porn case.
Article continues below advertisement
Court records show that the charges, which included "failing to observe" an unspecified regulation, were dismissed.
Rubio aide Todd Harris brushed off the episode, saying the youths were merely caught drinking beer after hours.
But a local homeowners association complained in a newsletter that the park was a haven for "gang warfare, gunfire, prostitution (straight and gay), drug dealing and muggings."
Asked about his relationship with the GOP presidential hopeful, Barrios said: "I have nothing against gay people, but this is just so far from the truth."