Sen. Marco Rubio Selling His 'Middle-Class' Miami Home For $675K, Moving To DC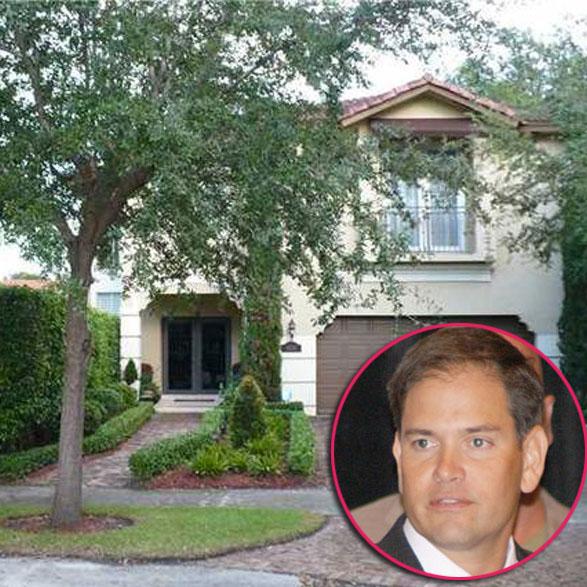 Senator Marco Rubio delivered the GOP response to President Barack Obama's State of the Union Address on Monday night and heavily focused on the middle class, even stating that he lives in the same working class neighborhood he grew up in, but RadarOnline.com has learned his Miami house is on the market for a whopping $675,000.
RadarOnline.com has photos of Rubio's 4-bedoom, 4-bathroom, West Miami home from Estately and has learned the senator plans to move his family to Washington, D.C.
Article continues below advertisement
"Mr. President, I still live in the same working class neighborhood I grew up in. My neighbors aren't millionaires. They're retirees who depend on Social Security and Medicare," Rubio said on Monday during the address.
"They're workers who have to get up early tomorrow morning and go to work to pay the bills. They're immigrants, who came here because they were stuck in poverty in countries where the government dominated the economy."
Rubio is already receiving backlash for mentioning his working class neighborhood in the speech, especially when he plans to leave it and stands to make more than half a million dollars on the sale.
The 2,649 square-foot home sits on a culdesac and has a pool in the backyard.
As RadarOnline.com previously reported, Rubio awkwardly licked his lips several times during the speech before clumsily reaching for a bottle of water mid-speech.