'Little Women: LA' Star Briana Renee Makes Shocking Decision About Cheating Husband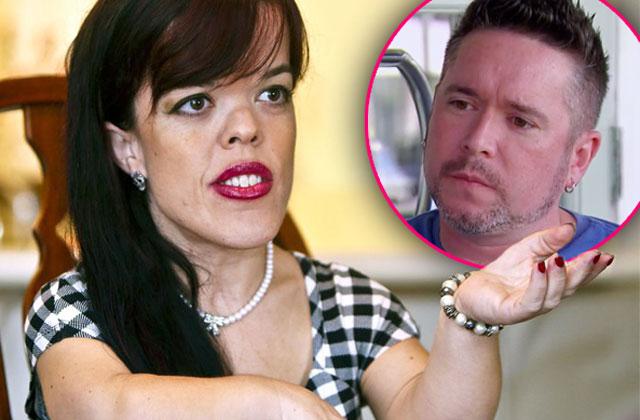 As Little Women: LA fans know all too well, pregnant Briana Renee's bad news husband, Matt Grundhoffer, not only was arrested for a DUI and domestic violence in a former relationship, but he admitted to sexting and sending mean messages about his wife to other women online.
After weeks of separation, the expectant reality star, 35, came to a shocking decision about her marriage in last night's special episode of Little Women LA: Matt & Briana.
Article continues below advertisement
But before she made her major announcement, Renee struggled to have a mature conversation with her estranged 39-year-old husband and baby daddy, who still seemed to place the blame for his own behavior on his suffering wife.
Grundhoffer initially put on the charm, taking Renee's daughter from a previous marriage, Leiana, to a daddy/daughter dance at school and out to ice cream. Renee still said she didn't think it was time for him to move back home.
"It's not changing anything, it's just putting us in a circle! If I continue to do that, I'm going to hurt you more and hurt me more and end us for sure," he screamed in response, before threatening to break Leiana's heart. "And I'm going to hurt her eventually."
But Renee stood strong in the face of his attempts manipulation.
"I'm not going to let down my guard," she calmly spoke. "I can't let the past move forward anymore."
Article continues below advertisement
Later, Renee's best friend, Jasmine Arteaga Sorge, encouraged the mom-to-be to leave her troubled husband once and for all— or she would be heading for the door.
"I just hope and pray he does change, but I'm sorry I don't believe that it will," the hairstylist, once Grundhoffer's biggest defender, admitted. "I don't want this friendship to end, but I don't think I can be supportive of him right now."
Still, Renee tried to make it work, even attending an unsuccessful marriage counseling session with her wayward hubby by her side.
On the way home from the meeting, Grundhoffer attempted to bully his way back into his wife's home.
"I feel like kicking me to the curb to work on our marriage is opposite of where we should be headed right now," he sneered. "It just feels like bull**** to me."
Though Renee told her pal Lisa that she thinks she should move forward as a single mom of two, she made a shocking about-face during a tense meeting with her husband.
Article continues below advertisement
"It's not the easiest decision, but I want to move into the house together, and just leave all this behind us," she told an elated Grundhoffer.
"People make bad choices and people aren't perfect. We might just have our happily ever after."
Sadly, Renee's life hasn't exactly been happy since filming wrapped. She experienced serious pregnancy complications that left her hospitalized for two weeks, and is still in a fight with her family over her man.
For all the latest Little Women: LA news, keep reading Radar.