Exclusive
Family Feud Explodes: Sick 'Little Women' Star Briana Slams Father For 'Lies' During 'Fight' For Her Life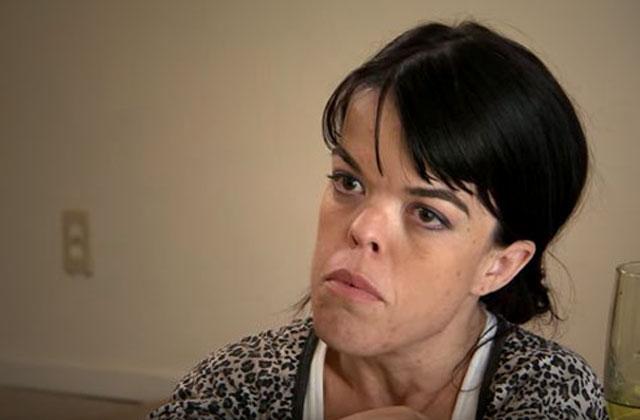 As pregnant Briana Renee undergoes treatment in a Los Angeles-area hospital following a health crisis, the Little Women: LA star is fighting back against her father's shocking claims that her husband, Matt Grundhoffer, banned the family from the medical facility.
"I'm appalled to find my own father making false accusations about me and my husband during a time when I'm hospitalized and fighting for both the life of myself and my baby," Renee, 33, exclusively tells RadarOnline.com.
Article continues below advertisement
In an exclusive interview with Radar last week, Robert Kealiher alleged that Grundhoffer, otherwise known as Matt Ericson, is so "controlling," he refused to let the concerned dad contact his daughter amid her terrifying pregnancy complications.
"Nobody has been able to contact her," Kealiher said. "This guy has control of her phone and he answers her texts."
However, Renee insists she is the one who cut off loved ones during her medical scare.
"I am the one who decided to not allow any family and friends hospital visitation rights, knowing that both Matt and I needed to focus on the health of our baby," she explains. "My family has never supported my marriage nor my pregnancy, and thus has not earned the privilege to feign concern for their own personal gain."
"My dad was completely out of line and totally misinformed, and I could not let another moment go by without setting the record straight. No one who spreads lies is allowed in my life. Or the lives of my children."
Article continues below advertisement
Renee, already the mother of Leiana with her ex-husband, Leif Manson, was rushed to the hospital early last week after she experienced painful contractions at just six months pregnant.
Her friends, including Terra Jole and Christy McGinity Gibel, have long criticized her relationship with Grundhoffer, who has been the subject of a cheating scandal during their whirlwind romance and secret elopement .
Earlier this season, Renee's sister Tiana teamed up with Jole and Gibel in a attempt to free the reality star from the marriage.
Meanwhile, Renee remains hospitalized as she undergoes testing, her rep tells Radar.
The reunion special airs tonight on Lifetime at 9 pm.