Ex-Scientologist Leah Remini Was Surprised By Public's Huge Interest In 'Going Clear' –– 'To See How People Were Shocked & Scared By' The Church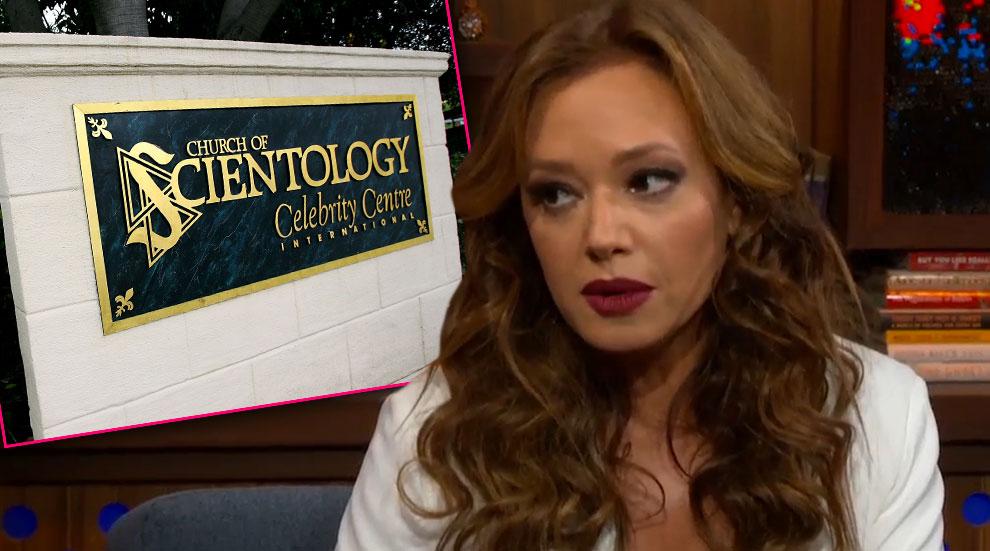 Leah Remini said she was surprised at the public's high interest in the Scientology exposé Going Clear, and how people were "fascinated," "shocked" and "scared" by the church.
The King of Queens star, appearing on Watch What Happens Live Wednesday, said that she found Alex Gibney's documentary -- which had 1.7 million viewers in its March debut -- to be accurate.
Remini, 45, said she was shocked at how the documentary struck a chord with the mainstream public.
Article continues below advertisement
"I was thinking, 'Are people really interested in this? Are they going to watch it?' Certainly, people I know were going to be watching it,'" said Remini, who's been in nasty tangles with the church since her high-profile departure two years ago.
Watch the video on RadarOnline.com
The one-time Dancing With The Stars contestant said that the most "surprising part" of her exit from the church was how she was embraced by both "the entertainment business" and "people in general.
"It was really, a shocking and lovely thing to have happened," the Jennifer Lopez confidante revealed. "That was the really most surprising ... I didn't know what was going to really happen."
The star's new show, Leah Remini: It's All Relative, airs Wednesdays on TLC at 9/8c.