'I Didn't Want To Raise My Daughter In The Church': Find Out What Leah Remini Wanted To Protect Her Child From In Shocking Scientology Split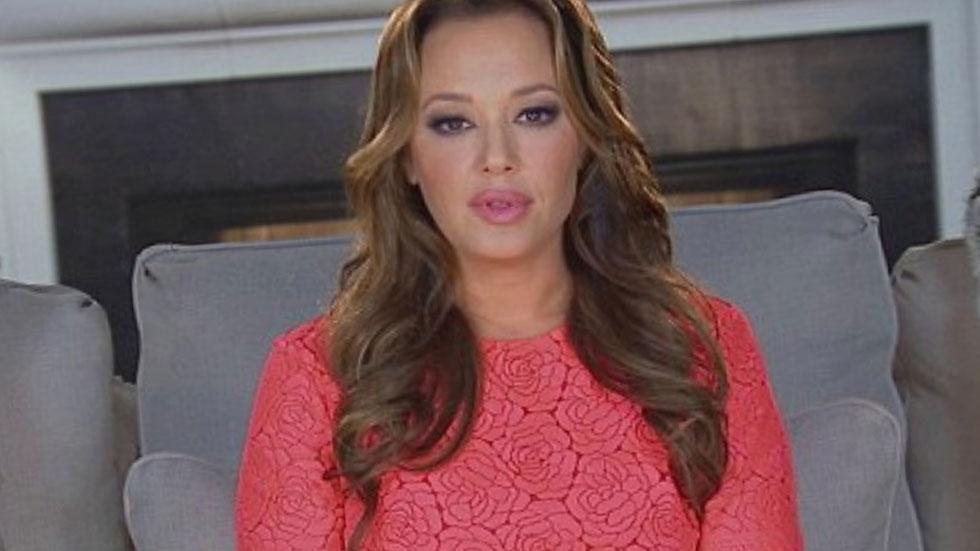 In a preview for her TLC show Leah Remini: It's All Relative, the actress said her daughter Sofia was key in her decision to leave the Church of Scientology in July 2013.
"I decided I didn't want to raise my daughter in the church because from what I've experienced and what I saw, as the church becomes your everything," the King of Queens beauty said in the clip from the second season of her reality series. "It becomes your mother, your father, your everything -- you are dependent on the church."
Article continues below advertisement
Watch the video on RadarOnline.com
After publicly tangling with the church in the two years since she left, it came as no surprise that Remini, 45, had plenty to say about the way she feels shunned and alienated from former members of her inner circle.
"When you leave, you can leave quietly," the Jennifer Lopez confidante said. "But if you make a stink in the public world, they call you a Suppressive Person, which means the church has put a stamp on you that says you are bad.
"They then go to all your family and friends and say you have to disconnect from this Suppressive Person."
The church responded in calling the The Exes star "self-absorbed" and exploitative in a statement to DailyMail.com, adding that they felt her recent comments were "a publicity stunt in a pathetic attempt to get ratings for her cable show and seem relevant again."
The one-time Dancing With The Stars contestant, the church said, "is rewriting history" and "was on the verge of being expelled for her and her husband Angelo's ethical lapses" at the time she defected.
Leah Remini: It's All Relative premieres Wednesday on TLC at 9/8c.