A 'Less Insane' Kirstie Alley Says She Didn't 'Shun' Leah Remini For Leaving Scientology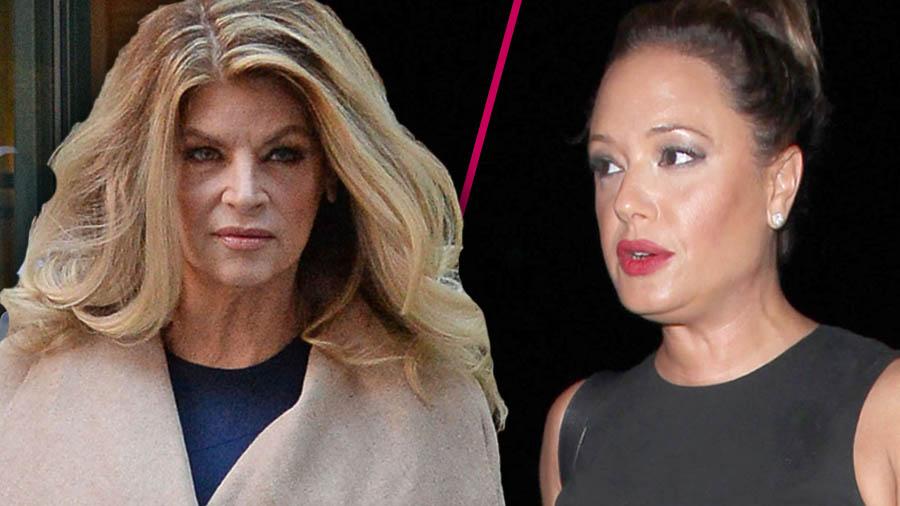 Kirstie Alley has softened her judgmental stance on Leah Remini's decision to quit Scientology.
Though Alley, 64, once slammed 44-year-old Remini as a "bigot" and her "enemy" for leaving the religion behind, she was singing a different tune today when she went on the Howard Stern Show.
Alley insisted that her issues with Remini are "water under the bridge." She also said that she "did not shun" the actress. However, Alley did show her teeth when she growled that "if a lot of people are rejecting you, at some point you gotta ask, 'What am I doing?'"
Article continues below advertisement
The Fat Actress star's efforts to move on from the falling out could be a result of reaching a brand new high of Operating Thetan VII, or OT-VII, in her Scientology studies.
"It means that you have gotten rid of all the things that would create aberrant behavior in you that you didn't want," Alley explained.
"It's an achievement. It's an awareness level," she added. "I think that people, no matter what path they choose, the goal would be to become more and more aware and less insane."