Scientologists Reportedly Deem Member 'Suppressive Person' For Watching Leah Remini On 'DWTS'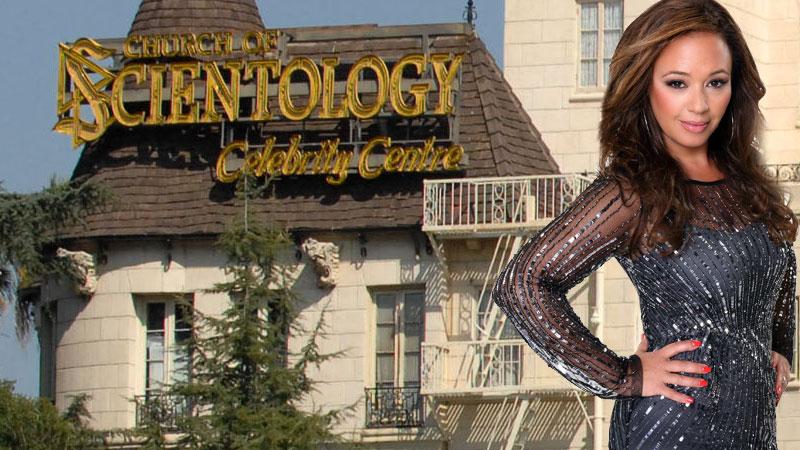 It turns out the new HBO documentary Going Clear isn't the only program that has Scientologists in a tizzy! Members of the bizarre religion were allegedly deemed to be committing a major infraction when they watched former Scientologist Leah Remini perform on Dancing With the Stars in 2013.
According to a recording obtained by Tony Ortega's website The Underground Bunker, a Scientologist ethics officer named Daniel is purportedly heard telling a woman that she is a "suppressive person" or "SP" — a label that meant she was getting kicked out of the church and possibly cut off from her husband and children.
Article continues below advertisement
Longtime church member Sylvia DeWall, who had begun to doubt her faith in Scientology, finds out that a few of her infractions included watching Leah Remini on DWTS and communicating with former Scientologists, according to the recording.
"So you're going to label me a suppressive? That means my husband has to divorce me. That means I lose half of my clients. That means my son, who is in a band with a Scientologist who's about to make a big record, can't be in that band anymore. Or he has to disconnect from his mother," DeWall says in the Aug. 19 recording.
Despite her allegedly "suppressive" status, her husband, also a church member, made up his mind not to let the religion's officials affect his marriage.
"She was toast," Tim DeWall said of that troubling time in their life. "She didn't know how I was going to react. You have to understand, I was 'Mr. Church'. I'd been in a long time."
Eventually, "I made the decision that my wife was more important to me than a disconnection order on a piece of paper," he continued. "I thought about the repercussions for our kids, too, and would I be in a position that I'd have to disconnect from one or more of them. No, my future was more important with my family than with a church organization."