Leah Remini's Scientology Shocker –– Actress Reveals Low Points Since Breaking From Church & Explains What The Last Straw Was In Making Her Quit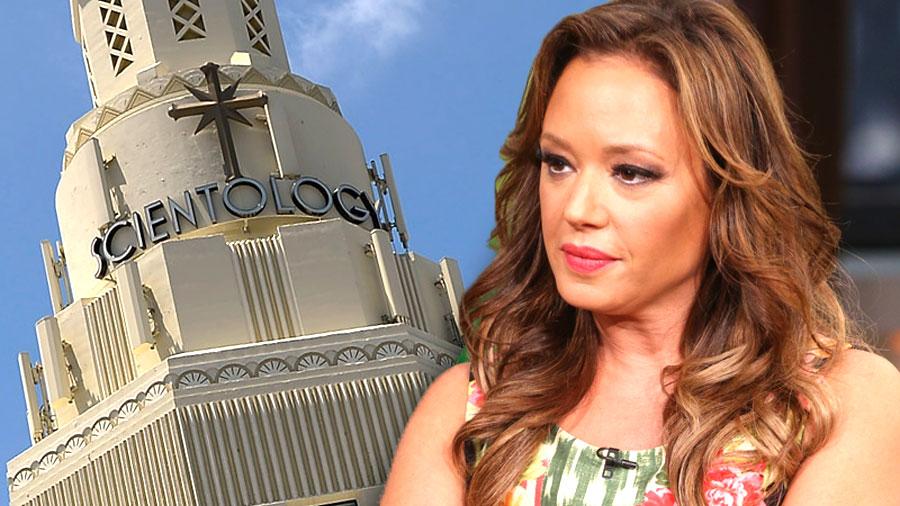 Leah Remini has opened up about her struggle since breaking from the Church of Scientology in July 2013, and the exact moment she came to the life-changing decision.
"Our decision to leave the organization -- it's not just something you get over," The King of Queens beauty told OWN's Where Are They Now? "It's people and a lifestyle you've known all your life. It formed who I am, good and bad: It formed the way I think, good and bad.
Article continues below advertisement
"And so there's a lot of pain connected to it, there's a lot of healing."'
The actress, who's close with superstar Jennifer Lopez, explained how she "was brought into the church by her mom," and spent countless hours under the Scientology banner.
"I don't think people know the amount of dedication it takes to be in this organization," Remini said. "I mean it was every day, three-and-a-half hours minimum, seven days a week usually."
Watch the video on RadarOnline.com
Remini, 44, said she was stretched thin between her Hollywood obligations and the ones she made to the church, spending "minimal time" with her family as a result.
She said the moment of truth came as she was studying Scientology coursework at a Florida hotel.
"I saw my daughter swimming for the first time while I'm reading this thing," she said. "And a tear came down my face. And I was like, 'What am I doing?'"
"It was a culmination of things, but that was a big one in my mind."
The church responded, telling Us Weekly that Remini's last comments stemmed out of her "insatiable desire for attention.
"It comes as no surprise that for two years she has been incapable of moving on with her life and remains obsessed with shamelessly exploiting her former religion in a pathetic attempt to get publicity," a church rep said.