Buddha From The Block? Leah Remini Says JLo Is Her Spiritual Adviser!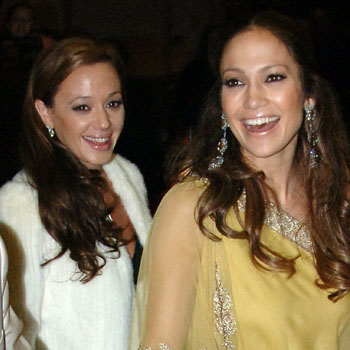 When Leah Remini left the Church of Scientology after more than thirty years, she looked to an unlikely source to help her find her spiritual footing again -- Jennifer Lopez! The King of Queens star revealed in a new interview with Buzzfeed that best friend JLo has been giving her spiritual advice.
According to the article, "Remini has reclaimed her spirituality, and, at the suggestion of her best friend Jennifer Lopez, begun listening to affirmation tapes."
Article continues below advertisement
"One of the daily exercises requires Remini to look in a mirror and say, 'I love you, Leah. You're doing the best you can do," the article claims.
To help her and others with that spiritual quest, Remini says, "Jennifer made special rings for all the women in her life that say, 'I Love Me,' and I've really come to realize you have to love yourself before you can expect someone else to. You have to learn to believe you deserve love. And I'm getting there. I'm starting to believe it."
Remini had previously revealed that she depended on Lopez's support after leaving the church and seeing other friends like Kirstie Alley fall away.
In fact, they've been spotted together several times throughout the past month, most recently Wednesday night at an American Idol party at Spago in Beverly Hills.
Would you turn to JLo for spiritual advice? Let us know in the comments!