Leah Remini's Scientology Friends Are 'Scattering Like Cockroaches,' Says Pal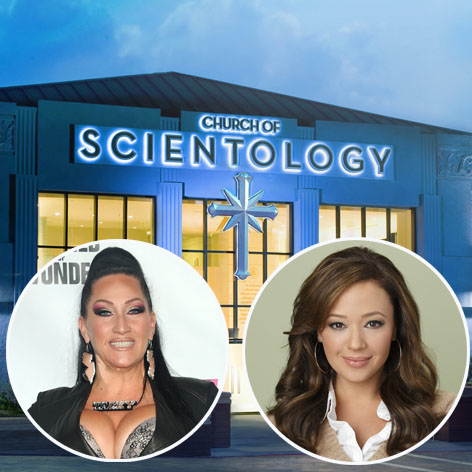 Leah Remini's shocking decision to leave Scientology continues to have repercussions for the King of Queens star.
"The s**t has hit the fan and everyone is scattering like roaches. Only her real friends are left," TV and radio host Michelle Visage told former Village Voice editor Tony Ortega.
As RadarOnline.com has been reporting, Ortega broke the story of Remini's defection from the controversial organization on his Scientology watchdog blog.
Article continues below advertisement
Visage, a popular radio personality and a judge on the VH1 series, RuPaul's Drag Race, has counted Remini as one of her closest friends for more than a decade.
"I'm seeing people who called on her and needed her over the years, and all of a sudden people forget the meaning of friendship. It disgusts me, actually." Visage said.
"Not one person has stood up to say, 'No, I'm not going to abandon my friend.' That's amazing to me," Michelle told Ortega. "The Remini family gave Scientology millions of dollars, and for her to be treated this way is incredible."
Remini's entire family left Scientology along with her, the actress' sister, Nicole Remini-Wiskow told RadarOnline.com in an exclusive interview, and she too spoke about Leah feeling abandoned by so many people she thought were her friends.
Visage's best description of Remini right now is "sad," she revealed to Ortega.
"All of these people she thought were her friends are scattering. It's like roaches, I'm not kidding. And it's very difficult for her. Under the tough chick there's a human being."
In a statement to RadarOnline.com, a spokesman denied that Scientology encourages followers to disavow people who leave their organization.
From Thetans to Xenu! Seven Things You Didn't Know About Scientology
"Contrary to myths spouted by anti-Scientologists, the Church cannot and does not 'order' any parishioner to disconnect. Such a decision always has been and remains a deeply personal choice made entirely by the individual," the spokesperson said.