Caught Again On Camera! 'Teen Mom' Pill Popper Leah Messer Nods Off, Ex Corey Simms Confronts Her About Drug Use: 'I Know There's A Problem!'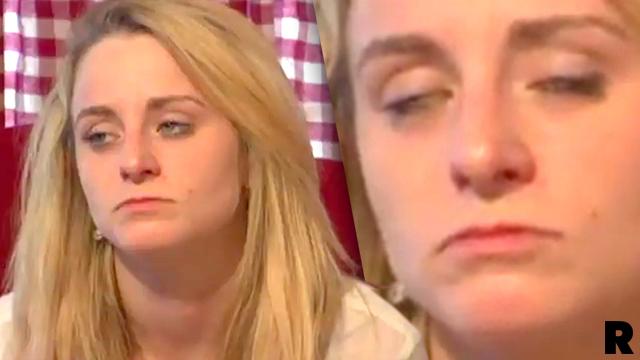 Leah Messer's many skeletons are about to be exposed.
As RadarOnline.com has reported in recent months, the 23-year-old mother of three is battling her ex husband Corey Simms, her estranged husband Jeremy Calvert, and a dangerous pill habit.
Beginning in July, Messer's troubles will all play out on camera for Teen Mom 2.
In the brand new trailer for the upcoming season of the hit MTV series, Simms, 25, confronts his former wife over her drug use.
Article continues below advertisement
"I know there's a problem!" the father of Messer's 5-year-old twins Ali and Aleeah screams.
According to MTV, Simms asks for a court-ordered drug test and attempts to get full custody of their daughters.
As RadarOnline.com exclusively revealed in December, the former couple eventually agreed to abide by a joint custody plan.
Later in the preview clip, a seemingly drugged-up Messer nods out on camera, much as she did during multiple scary incidents last season.
"I've been accused of being an unfit mother and abusing drugs," she says.
RadarOnline.com first broke the news of Messer's sad prescription painkiller habit last July.
She is now reportedly receiving treatment in a rehab center.
The video also touches on the troubled reality star's divorce from husband Calvert, 27.
"The girl I fell in love with ain't the girl I got now," he tells the cameras.
After filing for divorce in November, RadarOnline.com exclusively revealed that Calvert pursued hot single mom Brittany Musick and tattoo model Melissa Marie.
To watch the drama unfold on the small screen, catch the Teen Mom 2 premiere on July 9 at 10 pm est on MTV.
For now, watch the clip below and keep checking RadarOnline.com Online for the latest news on Messer's turbulent world.