We Quit! Kylie & Kendall Jenner's Secret Plans To Leave 'KUWTK' Revealed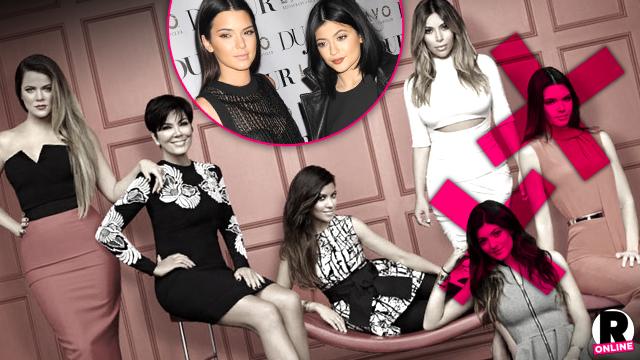 Keeping up with the Kardashians reality sisters Kylie and Kendall Jenner have been closer than ever in recent weeks, and RadarOnline.com has learned it's all part of a master plan to ditch the show that made them famous!
According to a source close to the Kardashians, although the 19-year-old supermodel and her younger sister are under contract with the show that forced fame unto them, they are itching to leave the series once and for all to start their own brand when that contract expires.
Article continues below advertisement
"Kendall and Kylie have both wanted out of KUWTK for quite some time now and they are starting to realize their power because people are focusing on the two of them more than ever before," says the source.
"The know that they are hot right now and that is why they are constantly together."
However, despite recent reports that Kylie wants to leave the public eye to have a more private life, the source insists that it not the case at all. In fact, "Kylie does not want to ever leave television, but she does want to separate herself from the current storyline of the show," the source said.
"Caitlyn's transition has been really hard on her and neither her nor her sister like the fact that they have to talk about the hardest thing that they have ever had to go through on TV." According to the source, she is looking forward to her own fun and fabulous storyline on a potential spin-off.
"Once Kylie turns 18 she will finally be in control of everything, and she cannot wait to build her own empire along with her sister Kendall."
Do you think that Kendall and Kylie Jenner should have their own reality show? Tell us your thoughts in the comments below.