'Sister Wives' Star Kody Brown To Take Wife #5!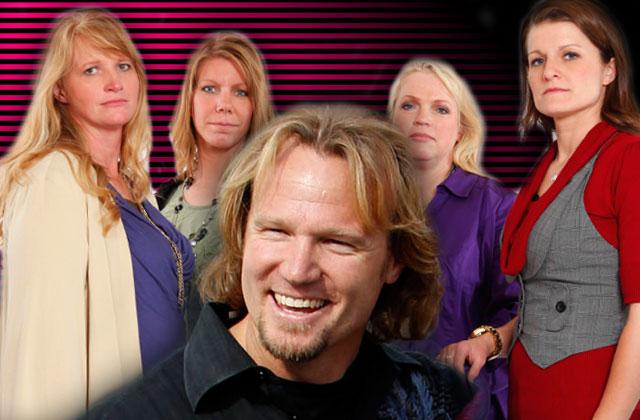 Kody Brown dropped a bombshell on his polygamous family – he wants to make another woman his FIFTH wife!
The Sister Wives star, has been embroiled in turmoil since wife #1 Meri Brown was caught in a catfishing scandal.
But instead of focusing on the problems within his family, he has decided to bring another woman into the fold.
Kody has "set his sights" on Mindy Jessop, a pretty blonde who works as the nanny of his youngest son Solomon, Life & Style magazine reported.
Article continues below advertisement
Not only is Mindy the nanny, but she is also wife #4 Robyn's step niece!
Robyn "can't believe he would betray her like that," a source told the magazine.
His other wives are furious with Kody's brazen decision, and reportedly walked out on him when he broke the news.
"The fight over wife number five got so bad and the four wives were so disgusted by the idea they just left," the source revealed.
Why take on another partner? As the ratings drop for the TLC show, Kody concocted the scheme of a fifth wife, the source explained.
"He's doing whatever it takes to save the show," a friend of the family revealed.
"He wants a younger female with a hot little body - which Robyn was at first," the source said. "Now she believes, 'Oh maybe I am replaceable. Maybe I have gained some weight.'"
"She's refusing to do this anymore because she can't believe he would betray her like this."
But Kody's deception isn't news to his other wives, who felt the same way when he married Robyn.
"The problem is when Kody gets tired of you, he's done. He just kind of moves onto the next thing," the source said.
What do you think about Kody's decision to marry wife #5? Sound off in comments below.