Busted Again! Kim Richards Arrested For Shoplifting & Spends Night In Jail –– Allegedly Stole Toys At Target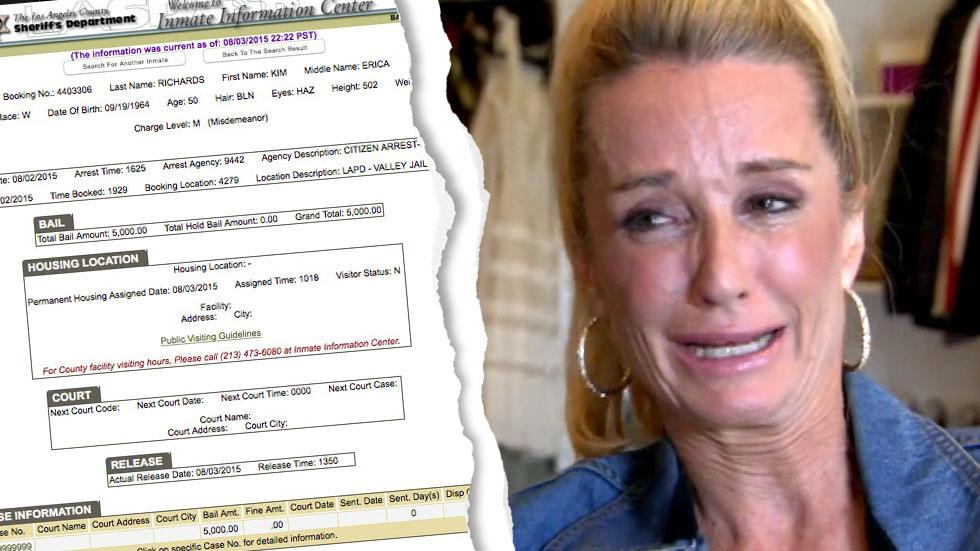 Reality star Kim Richards was arrested in connection with shoplifting toys at a Van Nuys, Calif. Target Sunday, leading to a night behind bars, RadarOnline.com has learned.
The former Real Housewives of Beverly Hills star was placed under a citizen's arrest for shoplifting, Entertainment Tonight first reported.
The troubled 50-year-old -- who was recently released from a controversial stint in rehab -- was taken to the Valley Jail in Van Nuys and booked in at 7:29 p.m. Sunday, L.A. County Sheriff's Dept. officials said. She spent the night in jail and was released on Monday at 1:50 p.m., before posting a bond of $5,000.
Article continues below advertisement
Richards' ex-husband Monty told ET he was "in complete shock" over the incident, noting that it "was not alcohol- or drug-related."
"She was arrested for shoplifting toys in a cart, but this was a clear misunderstanding," he said, noting that "this must be some kind of mistake."
Kyle Richards' sister was also arrested April 16 at the Polo Lounge at the Beverly Hills Hotel after a drunken episode in which she resisted arrest.
Watch the video on RadarOnline.com
She recently told ET that she's "always loved sobriety" and that she viewed her trip to rehab as a way of getting away from her everyday problems.
"I have to say, don't take this wrong, but I really wanted to go treatment because I needed a break from what I was going through at home," she said.