Desperate Measures! Kim Richards 'Begging' To Return To 'Real Housewives Of Beverly Hills' – Will They Take Her Back?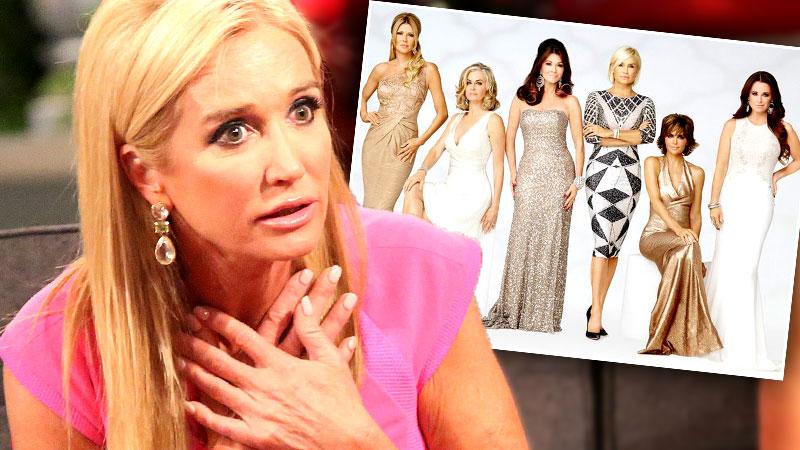 Rehab vet Kim Richards is taking another attempt at sobriety, but will that get her another chance on reality TV? RadarOnline.com has learned that the former Real Housewives of Beverly Hills star has launched an all-out campaign to win her job back.
"Kim has been begging the producers to give her the job back. She has been super annoying and will not take no for an answer," a well-connected insider tells RadarOnline.com.
Article continues below advertisement
According to the source, "She's been hounding producers and even showed up at the offices to try and beg!"
As RadarOnline.com reported, the 50-year-old troubled reality star was let go by producers after she was arrested at the Beverly Hills Polo Club for public intoxication and relapsed again during her daughter's wedding in Mexico.
The final straw came when, after her last relapse, she would not return calls from her bosses at Bravo and went MIA for almost a week, multiple sources told RadarOnline.com. Finally, after entering her second treatment center in less than a month, she made contact with the network again, but it was too late.
"Kim cannot stand that the mistakes she made are having such consequences and she hates being irrelevant," the source tells RadarOnline.com.
Sadly, for Richards, "there are no plans to allow her back on the show."
"No one believes she was sober all along now and everyone feels completely duped," the network source adds.
"The fact that she lied about her addiction issues was just the icing on the cake from all the drama that surrounded her dog Kingsley," says the source. "She is just so yesterday."
Do you think that RHOBH should re-hire Kim Richards? Tell us your thoughts in the comments below.