Kim Kardashian Complains That She's 'Fat' In Ninth Month Of Pregnancy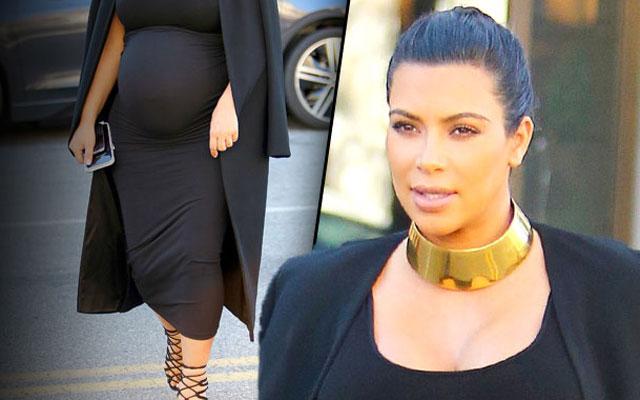 Kim Kardashian, in her ninth month of pregnancy, groused about the weight she's gained on her website Thursday.
"I'm fat as f**k and my cankles are out of control!" the 35-year-old socialite wrote on kimkardashianwest.com, regarding the area where her calves and ankles meet.
Compounding problems, Kim admitted she's having strong cravings — specifically, for Lay's Barbecue potato chips — in the late part of her pregnancy.
Article continues below advertisement
The Keeping Up With The Kardashians star added that she's "hardly" able to sleep these days, and is also agitated from the task of picking out a perfect name for her second child with husband Kanye West.
"All baby names I am hearing" are not up to par, Kardashian wrote, adding that it's "so hard … to think of a good name."
As RadarOnline.com previously reported, Kardashian has never held back much about her angst in regards to packing on the pregnancy pounds. Speaking with Elle UK a year ago, she blamed God for her weight gain during her pregnancy with daughter North two years ago.
"He was saying: 'Kim, you think you're so hot, but look what I can do to you.'"