Kendra & Hank's LIES: Couple Offers Weak Excuses In Transsexual Scandal –– After Mistress Passed Lie Detector Test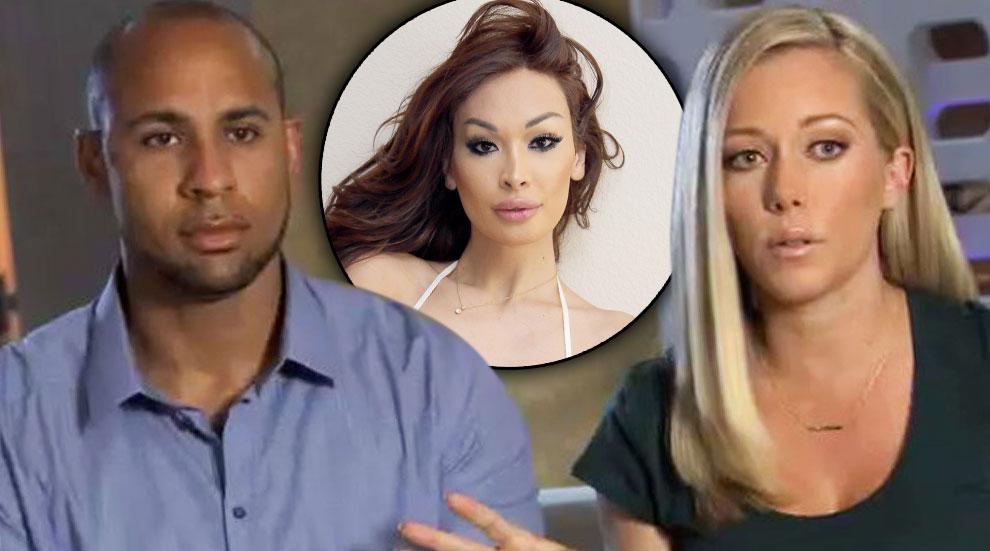 Kendra Wilkinson and Hank Baskett twist and stretch the truth in an attempt to sugarcoat his affair with a transsexual woman, and RadarOnline.com has all the details.
The ex-Playboy beauty and former NFL wide receiver -- speaking with People about Hank's cheating with a transsexual model named Ava Sabrina London -- gave a very different account of the events that led to the humiliating scandal.
Baskett, 32, told the magazine that he came upon London and another person smoking marijuana in a supermarket parking lot, when he made contact with them to see if they had any spare drugs he could purchase. (Kendra said of her trusting hubby: "Hank was very naïve and gullible, he thinks everybody is his friend -- that led him to the hell that we've lived.")
Article continues below advertisement
They gave him an address, Baskett said, and when he arrived at the home he said he "saw something I thought I would never see in my life": Two transgender women kissing each other, one of them naked.
Baskett pleaded to the magazine, "I didn't engage in anything," admitting that London fondled his genitals through his shorts.
"I froze ... it was like a bank robbery ... you never know when you'll freeze," Hank said. "I don't know if it was a couple of seconds or 15 seconds, because all I was saying was, 'Get out, get out, get out.'"
But missing from Hank's account of events was the fact that, as Radar was the first to report, he contacted London after seeing her in a YouTube video, and "called her TWICE before they met in person."
And when they did get together, it was more than a quick and shocking grope, the source said, as they first met up "around April 22 in Sherman Oaks, California," with Hank using a fake name.
"They mutually masturbated and he touched her breasts and penis," the source said. "The entire encounter lasted probably about 15, 20 minutes, and before leaving, he gave her almost $500 and told her he wanted to stay in touch."
Article continues below advertisement
And despite the fact that London PASSED A LIE DETECTOR TEST administered by former Secret Service agent Joseph Paolella -- a member of the American Polygraph Association who served four U.S. Presidents -- Hank insisted he didn't respond to London's side of the story at the time, because she was lying.
"It's hard to defend yourself when people are making up lies -- you never know what someone is going to make up," he said.
"I'm actually very happy Hank went through this now," she said, "because he's able to teach his son and his daughter what it's like to make a mistake and what you do after making a mistake."
Listen: Hank Baskett's Secret Recording of Another Affair with Transsexual