Exclusive
Johnny Depp & Amber Heard's Divorce EXPLODES Over Cheating Claims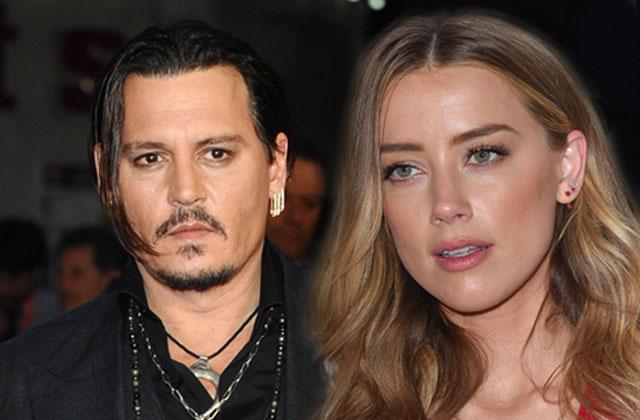 Johnny Depp's divorce from Amber Heard could end up being the messiest in Hollywood history, but RadarOnline.com has learned that their 15-month marriage was full of drama too — because BOTH of them believed the other was cheating!
As RadarOnline.com reported, Heard filed for divorce from her 52-year-old husband last week, citing irreconcilable differences. But problems had festered for months.
According to a source close to Heard, 30, some of her friends believed that "Johnny was not faithful to Amber."
Article continues below advertisement
The friend claimed, "She turned a blind eye to the suspicions because she thought that she could change him."
But according to another source, the jealousy went both ways, with Depp worrying that bisexual Heard was stepping out on him with another woman!
As RadarOnline.com reported, in 2014, supermodel Cara Delevingne, 23, became a figure in the couple's lives as they rented a house in London.
"Amber's friendship with Cara, which grew closer and closer over time, brought about the beginning of the end for her marriage to Johnny," an insider claimed.
"Johnny became increasingly paranoid that Amber would go back to women," a source close to Depp told RadarOnline.com.
"The age difference was also a problem for them, but Johnny was always incredibly jealous of anyone that Amber talked to – men or women," the insider said, insisting, "But they were both faithful to each other during their marriage."
Story developing.