Inside Pedophile Jared Fogle's $7 Million Divorce Payout!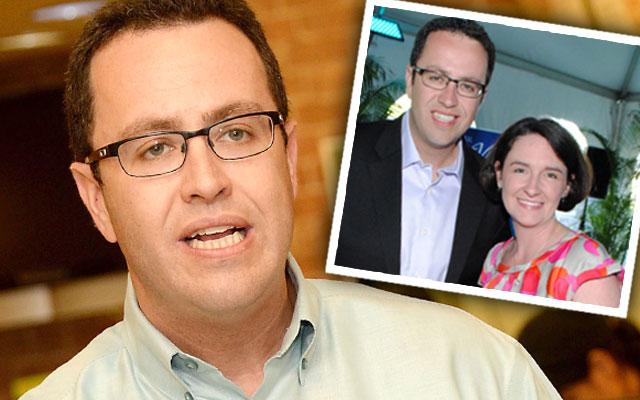 Jared Fogle watched child pornography and had sex with minors all behind his wife's back— and now he's paying for his disgusting behavior in divorce court.
The disgraced former Subway spokesman, 38, who was sentenced to more than 15 years in prison yesterday on multiple child sex charges, dropped millions on his estranged spouse Katie following their split, RadarOnline.com has learned.
During his sentencing hearing in Indianapolis, Fogle— a father of two young children— allegedly claimed that his family members were victims of his deplorable acts, especially Katie, who is now a single mother.
Article continues below advertisement
"You gave your wife $7 million, so she'll be okay," the judge responded, according to the Indianapolis Star.
As RadarOnline.com exclusively reported, Katie, 36, filed for divorce on August 19 after five years of marriage.
She listed the couple's separation date as the very same day— indicating she was still very much with her husband when he committed his sick crimes.
"Obviously, I am extremely shocked and disappointed by the recent developments involving Jared," she said at the time, adding that her focus remains on the "well-being" of their children.
The diagnosed sex addict and pedophile has spent big bucks in reparations for his illegal actions. As part of a plea deal with prosecutors, Fogle paid each of his 14 young victims $100,000 dollars.