Pedophile Jared Fogle Packs On 30 Pounds In Prison!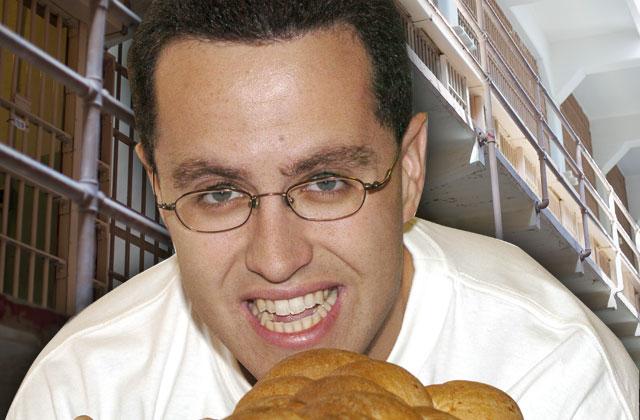 Now that Jared Fogle is serving 15 years behind bars, the former Subway spokesman and children's health advocate is having a hard time keeping thin and trim.
According to In Touch, the convicted pedophile has packed on a whopping 30 pounds since entering a federal Colorado prison in December.
Forget fruits and vegetables: "He loves 'cake day' in the dining hall twice a week and he buys Honey Buns by the box, as well as other pastries, in the commissary on his weekly shopping day," a former fellow inmate told the magazine. "He's been known to eat an entire box of eight in one sitting!"
Article continues below advertisement
Fogle, who cops say slept with underage prostitutes and trolled for young girls online before his shocking arrest last year, is now working in the facility's kitchen washing dishes and passing out food— including sandwiches.
"Several inmates made snide cracks to him like, 'Here's your 6 inches, a**hole," the insider recalled of the onetime millionaire, who now pulls in just 12 cents an hour at the new gig.
The harassment doesn't stop there. The other inmates reportedly call him "Chomo," short for child molester, and "dirty child rapist."
In one instance, when the 38-year-old father of two defended himself against the perpetrators, he got a beating, the source claimed.
An inmate "slapped him across the cheeks several times and made his face red," the insider said. "Jared stood there stunned, then ran out of the room."