Giada De Laurentiis Met Producer Boyfriend While Both Were Very Married!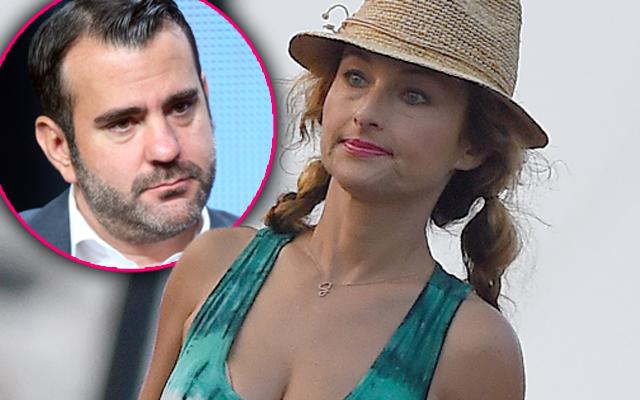 Is Giada fibbing her way out of a love triangle scandal?
De Laurentiis may insist to have fallen for her married boyfriend in August— but the stunning chef has actually known her producer love Shane Farley since 2013, RadarOnline.com can reveal.
Farley, 43, served as executive producer of Big Morning Buzz Live from 2012 until 2014. And according to IMDB, De Laurentiis, 45 appeared on a November 19, 2013 episode of the now canceled VH1 show— meaning the two lovebirds likely met on set.
Article continues below advertisement
The couple could have met as far back as 2011, when Farley worked as supervising producer of the Rachael Ray show. De Laurentiis was a frequent guest star, making at least one appearance that year.
Regardless of whether De Laurentis and Farley met in 2013, 2011 or earlier, one thing is clear: both were still very much married when they first laid eyes on each other.
The chef's husband of 11 years, Todd Thompson, 52, filed for divorce on December 30, 2014, five months after De Laurentiis claims they first separated. The split was finalized in September 2015.
Meanwhile, according to New York Civil Supreme documents obtained by RadarOnline.com, Farley filed for divorce from his wife, New York personal trainer Jennifer Giamo, in April 2015.
The case appears bitter, involving a temporary restraining order issued by a judge on April 24.
The estranged couple will meet again in court on December 11.
According to her lawyer, Barry S. Guaglardi, Giamo, 44, was "devastated" upon hearing about her husband's romance with De Laurentiis.
"'Hurtful' would be a mild characterization," Guaglardi told Page Six.
Farley has declined to comment on the romance, and reps for De Laurentiis have called suggestions they were dating prior to August "outright false."
This isn't the first time De Laurentiis' marital behavior has been questioned.
In 2010, four years before her separation, Star magazine reported that the celeb chef spent a sexy night at the Gansevoort Hotel with womanizing singer John Mayer, 38.