Forgive & Forget? Dean McDermott Says Of Marriage To Tori Spelling Following 2013 Affair: 'We've Gotten Closer & Stronger'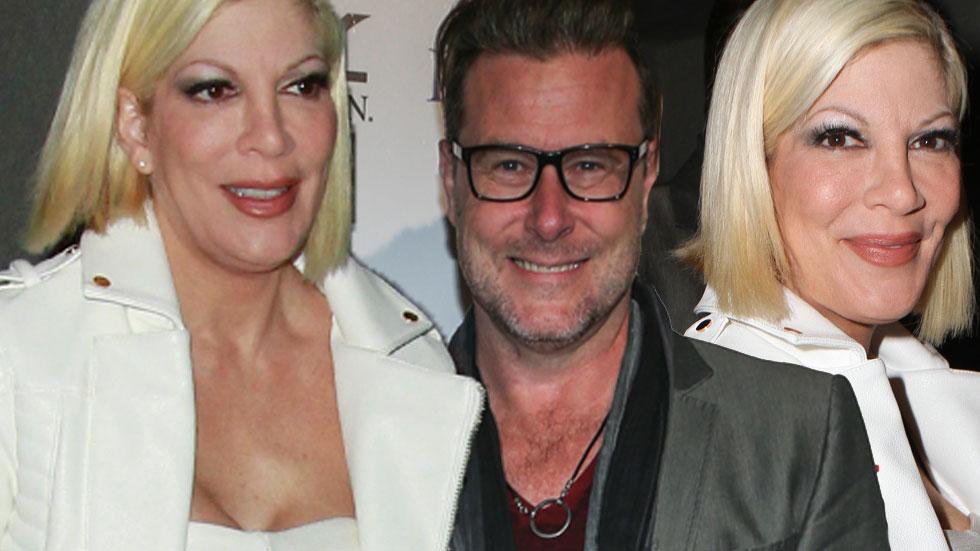 It looks like Dean McDermott's affair was the best thing that could've happened to his marriage with Tori Spelling! The actors revealed to reporters that they've overcome their marital issues following McDermott's 2013 cheating scandal.
"We're doing great," Spelling told Us Weekly during a Los Angeles event on May 7. "Really strong, committed, and grateful."
McDermott added that his two-day affair with Emily Goodhand while shooting Chopped Canada actually strengthened their relationship.
Article continues below advertisement
"Unfortunately, you go through... upsets in your life," he revealed. "And you learn from them and you grow from them and we've certainly done that. We've certainly grown from them and we've gotten closer and stronger."
Spelling explained that true love "really does conquer all. People can say whatever they want but you know in the end love wins."
Following the cheating scandal, the couple documented their struggles with the series True Tori. After two seasons, the actor quit the show.
"It was great at the time," he said of the raw reality show. "It really helped us address some things that really needed to be addressed but it's too much. It's too much of our personal life on television and I just, I don't think audiences are ready for that kind of reality TV, really raw. It was great, it was great television for what it was and it helped a lot of people and it certainly helped us but that chapter in our life is over."
On their 9-year wedding anniversary, Spelling posted an Instagram photo of the duo kissing.
https://instagram.com/p/2YrAdzxubD/?taken-by=torispelling
But despite their PDA on social media, sources recently revealed to RadarOnline.com that it's all an act, as the mother-of-four told Meredith Vieira that she still plans to move forward with True Tori without her husband.
"The public shouldn't be fooled by the happy pictures of Tori and Dean on social media," an insider revealed. "Behind closed doors, they are still constantly fighting, and Tori doesn't trust Dean."