Authorities Hunt Escaped Drug Lord Joaquin 'El Chapo' Guzman –– Broke Out Of Mexican Prison Using Mile-Long Tunnel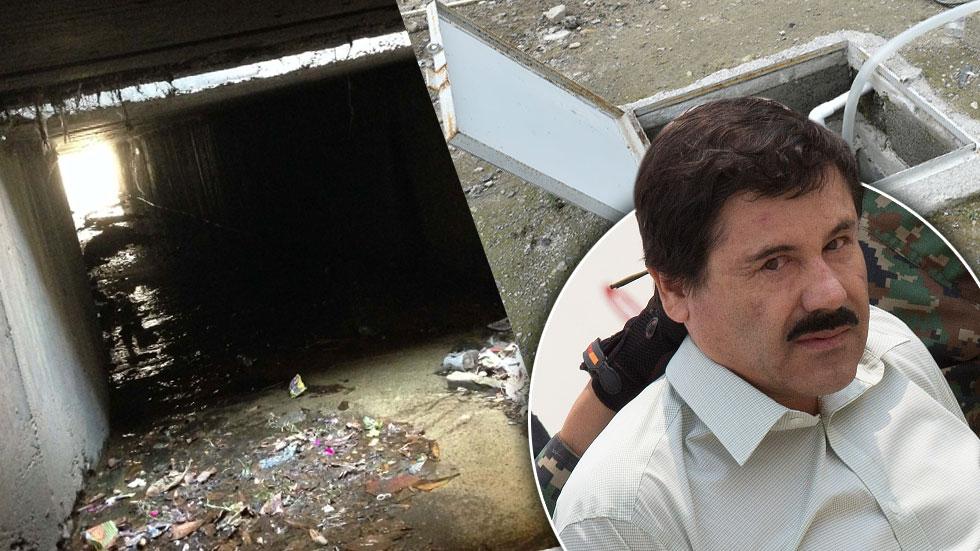 Drug lord Joaquin "El Chapo" Guzman has again escaped from prison, as the Sinaloa cartel head used a tunnel to break out of a maximum-security Mexican prison Saturday.
Guzman used a mile-long hole -- set up for a quick and easy breakout -- that stemmed out of the shower of the facility, officials said.
Mexican National Security Commissioner Monte Alejandro Rubido said that the tunnel was lit, ventilated and included a motorcycle "that was likely used to remove dirt during the excavation and transport the tools for the dig."
Article continues below advertisement
Authorities in Mexico City had set up checkpoints, increased security at the border and closed an airport in reaction to the drug trafficker's shocking jailbreak.
Mexican President Enrique Peña Nieto said he was "confident that the institutions of the Mexican state, particularly those in charge of public safety, are at the level ... to recapture this criminal."
According to officials in Mexico, 18 prison workers were questioned in Mexico City in connection with the jailbreak. Officials in the U.S. vowed to provide assistance in the hunt for Guzman, who also "faces multiple drug trafficking and organized crime charges in the United States," according to U.S. Attorney General Loretta Lynch.
"The U.S. government stands ready to work with our Mexican partners," she said, "to provide any assistance that may help support his swift recapture."
Watch the video on RadarOnline.com
One insider told CNN that the breakout proves that Mexico should have extradited Guzman to the United States upon his capture last year.
"This is exactly why we argued for his extradition," a police official said, "noting the strength of Guzman's cartel and his ability to pay people off.
"If this guy can get out of prison, it shows how deep the corruption is there."
Guzman, using a laundry cart, previously broke out of custody in 2001, and wasn't captured until 2014, while he was lounging at a beach resort in the country.