Was It Really Lyme Disease? David Reveals 'Painful' Secret Behind Yolanda Divorce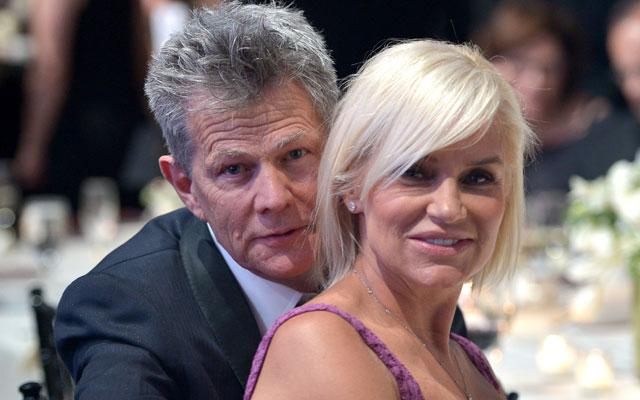 David Foster took on Yolanda Foster haters this week, releasing a statement addressing controversy surrounding the reality star's Lyme disease diagnosis.
"Over the past few weeks, a great deal of inaccurate or baseless information has been reported claiming to represent my thoughts and feelings. It is painful to watch this happen repeatedly — especially while trying to cope with the personal nature of the challenges surrounding the breakup of our loving marriage," Foster told RadarOnline.com in a statement.
Article continues below advertisement
"I have always had and continue to have the utmost respect and love for Yolanda, which is why it is so frustrating to see headlines questioning her chronic debilitating illness," the famed music producer's statement continued, slamming RHOBH doubters Kyle Richards and Taylor Armstrong.
"I have been by Yolanda's side over the past four years to the best of my ability as she battled with the complexities of her Lyme diagnosis," Foster added. "I am incredibly proud of Yolanda's determination and mission to find a cure, and how brave and open she has been by sharing her story in the hopes of changing the future for others."
But David isn't the only one defending his former bride's integrity. Yolanda took on rumors herself last week, insisting that she isn't faking her illness.
"What I saw on the show was…IGNORANCE," she said of the RHOBH costars who doubted her diagnosis, before confessing, "Maybe it should anger me, but instead it makes me want to fight harder and speak louder for those whose voices can't be heard."