Exclusive
'Bachelor' Breakup! Chris Soules & Whitney Bischoff's Families Reveal Why The Couple Might Not Make It To The Altar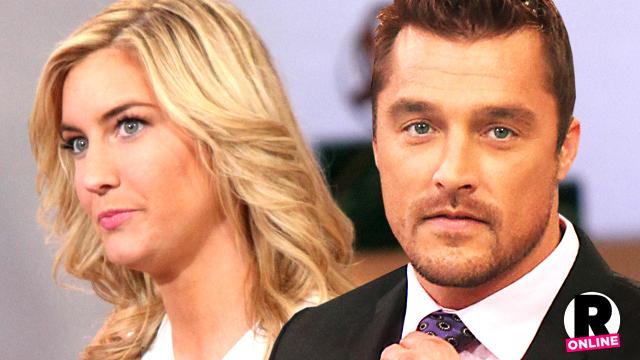 Has the Bachelor curse struck again? Chris Soules recently admitted to issues with his fiancée Whitney Bischoff. And now that she's flown back to her old life in Chicago while he finishes out Dancing with the Stars in L.A., their family members spoke out to RadarOnline.com about why they might not make it down the aisle.
One possibly telling sign? Some of the 33-year-old farmer's closest relatives have never even met his bride-to-be!
Article continues below advertisement
"I have not met her Whitney," Chris's grandmother Beverly Soules told Radar.
Despite the fact that she lives roughly 20 minutes from the reality star's Arlington, Iowa, farm, Beverly said, "I've only seen her on TV."
Whitney was in the Dancing With The Stars audience for more than a month, but her absence this week sparked break-up talk. Rather than play it down, Soules fueled the rumors when he said, "She (Whitney) actually went back to Chicago this weekend. She had some work things to get caught up on. And now this process is getting really intense. I'm not even existent to her, and she's missing friends and home…"
His grandmother insisted, "They are busy. He practices every day."
And it's his closeness to partner Witney Carson that is raising eyebrows. Even his grandma admitted they would make a good match!
"The girl teaching him to dance is really something, too. She is talented," said Beverly. "I think he's done really well given that he's had no dance experience before. He has quite improved over the weeks."
Article continues below advertisement
Meanwhile, Bischoff's family spoke out to defend the relationship.
Marsha Mudd, whose husband Philip Mudd, is Bischoff's stepfather, said, "We watched her win his heart. It was all over the media so you kind of know what's coming. We wish Whitney all the best."
But she admitted wedding bells might not be ringing in the near future: "We'll see what comes down the plate," she said.
Beverly weighed in, "I'm absolutely rooting for them. I hope they can make it!"
Do you think Whitney and Chris will make it? Let us know in the comments!