Exclusive
Candace Cameron Reveals 'Live' Drama Is A 'Learning Experience' For Kelly & Michael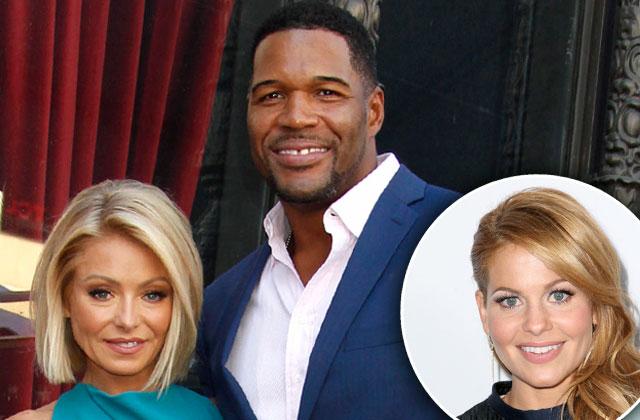 The "long national nightmare" is over now that Kelly Ripa has returned to Live! after a week-long hiatus, but the same can't be said for the drama surrounding the morning talk show! The View co-host Candace Cameron exclusively revealed to RadarOnline.com how she felt about the treatment of her fellow ABC stars.
"I honestly felt for both of them," she told Radar while discussing her partnership with Unilever to promote recycling. "I felt like both Kelly and Michael Strahan were cast in an unflattering light."
Article continues below advertisement
The Fuller House star believes executives "didn't plan it out the way it should've been planned out."
"At the end of the day it's business," she said. "You make decisions based on your career and what the networks are saying to you."
Cameron believes the situation was a "good learning lesson for more than just the two of them."
The drama kicked off when Strahan revealed he's leaving Live! for a full-time gig at Good Morning America without telling his co-star first.
When Ripa returned from her weeklong vacation, she addressed the issue.
"So what transpired though over the course of a few days has been extraordinary in the sense that it started a much greater conversation about communication and consideration and most importantly, respect in the workplace," she said. "And since we're being honest, I don't consider this a workplace. This is my second home."
And the drama is far from over, as Radar has learned the former football player may leave the show as soon as May 13!
What do you think of Cameron's comments? Sound off below!