Secret Gay Past? New Expose Reveals Bill Clinton Had A Reputation For Chasing Men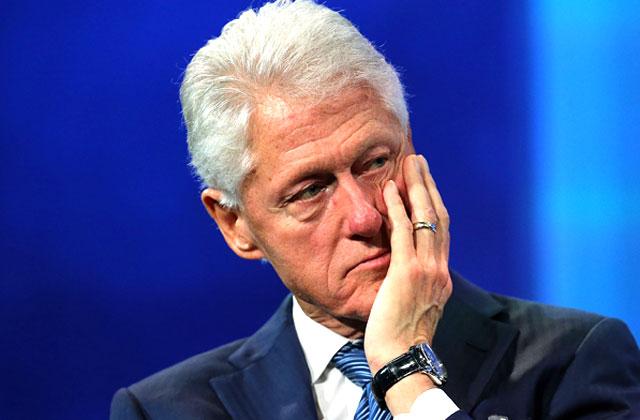 Bill Clinton has had a reputation as a womanizer for decades— but his former law school students believed he was secretly interested in men!
In upcoming expose Bill & Hillary: So This Is That Thing Called Love, authors Darwin Porter and Danforth Prince claim rumors swirled on the University of Arkansas campus in 1973 that the handsome, charming new law professor, now 69, was actually a closet homosexual.
Article continues below advertisement
"A lot of guys were warned to stay clear of him, fearing he might put the make on us," a former student said of Bill, who was then dating but not yet married to Hillary. "I know he had a reputation for flirting with all the gals, but a lot of us thought that was just a cover-up to conceal his homosexuality.
"After all, he was almost 30 years old, and unmarried. In Arkansas back then, that meant you were gay."
Hillary, now 68, joined her then-boyfriend at the Fayetteville school, also accepting a position as professor of law. But her presence did nothing to dispel the gossip.
"When Hillary showed up, a lot of us were still not convinced," the onetime student continued. "We thought that was just for show because she looked like a lesbian. We thought they were pretending a love affair to conceal their true sexual preferences."
Article continues below advertisement
The couple went on to marry in 1975. Bill, of course, had a number of alleged sexual affairs with women throughout their marriage— including the trysts with 22-year-old White House intern Monica Lewinsky that shocked the nation during his presidency.
Lesbian rumors continued to follow Hillary to Washington.
Just last year, Jenny McCarthy suggested Hillary has "girlfriends" on the side during an episode of The View.
Bill & Hillary: So This Is That Thing Called Love will be available on December 21.