Snubbed! Angelina Jolie Ignores John Voight's Pleas Regarding Her Extreme Weight Loss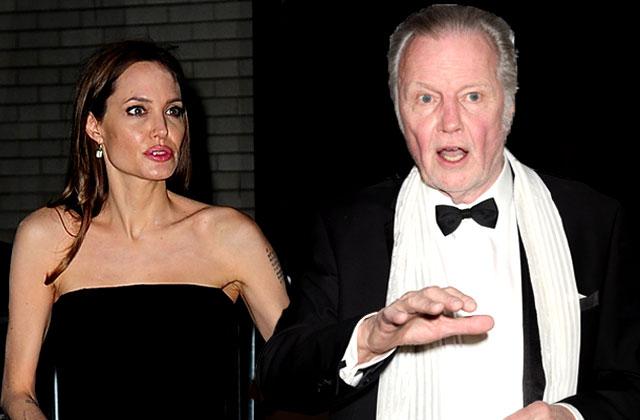 Father doesn't know best according to Angelina Jolie! RadarOnline.com has exclusively learned the actress has been ignoring Jon Voight's phone calls regarding her extreme weight loss.
"Jon was concerned after seeing photos of his daughter looking like she was wasting away, and he called Brad," a family friend told Radar. "He practically begged Brad to get Angie to talk to him, but Brad had to tell him he's about the last person Angie would want to hear from about this."
Article continues below advertisement
The National ENQUIRER reported the Maleficent star's weight has plummeted to an all-time low of 79 lbs.
Voight, 77, and Jolie, 40, have had a rocky relationship ever since he left his late wife, Marcheline Bertrand, when Jolie was under a year old.
Their relationship became completely estranged when the actor revealed his concerns regarding her "serious mental problems" during an interview in 2002.
Although Pitt, 52, tried to help mend their relationship in 2010, Jon "only gets to see the family a couple of times a year, at best."
"It's like Angie lets him into their lives, just a little bit, to show him what he's missing," the insider claimed. "It's pretty clear she's never fully forgiven him for breaking up the family, or flapping his gums about her."