Yeezus! Kim Kardashian Goes Topless In Kanye West's 'Bound 2' Video — Watch It Here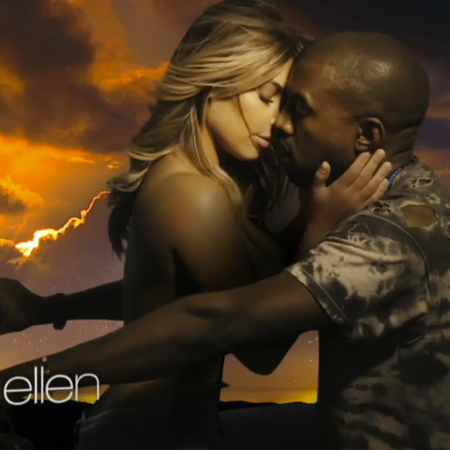 Kim Kardashian and Kanye West turn up the heat for the rapper's new music video, "Bound 2."
In the video, which the rapper debuted Tuesday on The Ellen DeGeneres Show, West, 36, and Kardashian, 33, hop on a motorcycle together for a raunchy ride.
At various points in the desert-highway-themed clip, the slimmed down Keeping Up With the Kardashians beauty hangs out on the parked bike -- and, later, straddles and makes out with her fiancé as he simulates riding the hog through the desert landscape.
Article continues below advertisement
Yeezus and a topless Kardashian bump and grind along to the track, which offers: "I know you're tired of lovin', of lovin', with nobody to love."
"Bound 2" is the latest cut off of West's sixth studio album, Yeezus. The album performed well for the rapper, debuting to critical acclaim and hitting No. 1 on the Billboard 200.
Watch the video for "Bound 2."