Whoopi Goldberg Reveals The Hilarious Story Behind Her Name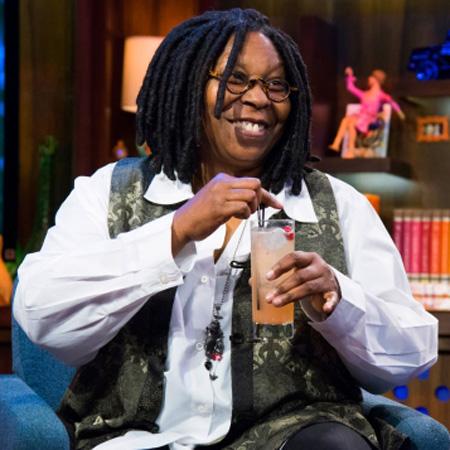 She was born Caryn Elaine Johnson, but has become a household name as Whoopi Goldberg.
And on Tuesday night's edition of Watch What Happens Live, Whoopi was asked by a caller, "How and when did you get the nickname Whoopi?"
"I'm a farter," Whoopi said nonchalantly. "You know, when you work in the theater sometimes, you do quick changes and you're running around and, sometimes you're just letting go.
"And it became, that was the joke: Whoopi." (As in the classic Whoopee Cushion.)
Article continues below advertisement
"Because I was a farter," said the always candid star, who has admitted to having hot flashes on the set of The View.
The caller also asked while Whoopi's real name was; while she did not give the full answer, Whoopi, 57, indicated that Goldberg was a "family name."
Watch the video below on RadarOnline.com
Host Andy Cohen said, "Thank you for your call, you got a really good answer out of that call!"
Watch What Happens Live airs Sundays through Thursday at 11/10c on Bravo.