Was That A Whoopi Cushion — Or Was Goldberg A Little Gassy?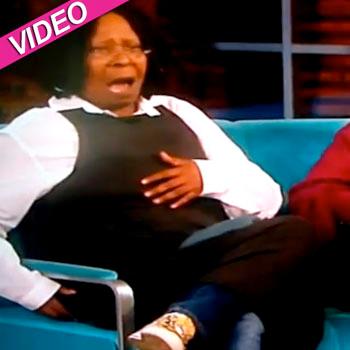 Did Whoopi Goldberg pass gas on The View Friday?
During an interview with Golden Globe nominee Claire Danes – star of Showtime's post 9/11 drama Homeland – the rather serious interview was derailed when the Ghost star seemed to pass gas – LOUDLY!
As co-host Joy Behar flashed an embarrassed smile, Goldberg turned and gestured that the offending noise did indeed come from her. "Excuse me, I just let a frog out of there," she joked. "It's okay,"
Article continues below advertisement
An ABC spokesperson later told HuffPost TV: "It was a joke. Every time there is a fun noise she pretends it was her."
So was Whoopi the culprit? Check out the video and leave your comments below.