Which TWO Celebs Were Eliminated From All-Star Celebrity Apprentice?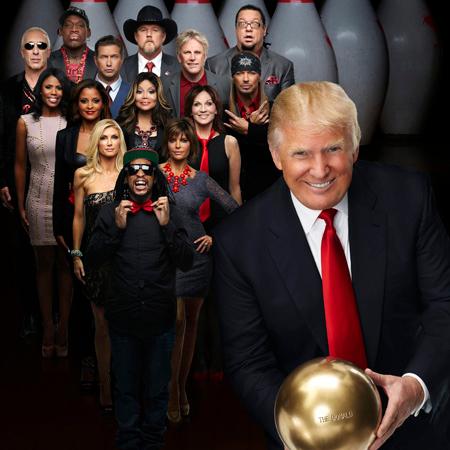 Donald Trump uttered the words, "You're fired" to TWO stars on Sunday's edition of All-Star Celebrity Apprentice, and we've got all the details for you right here on RadarOnline.com.
SPOILER ALERT: Who Was Eliminated On All-Star Celebrity Apprentice?
The remaining field of celeb contestants was halved Sunday, as Lisa Rinna and Lil' Jon were given their walking papers, setting up a finale of Trace Adkins and Penn Jillette.
Article continues below advertisement
The firing occurred at the beginning of the show, as The Donald called the celeb quartet in his office, where each contestant talked about the progress they made, and why it would be beneficial for them to stay.
Lisa got the boot first, with Donald telling the Melrose Place beauty, "You know that apart from your husband there is no bigger fan of you than me -- I have been your biggest supporter.
"I think you have done an amazing job and you are the comeback player of the decade, but Penn has been the star so far, and I really do want to see him in the final: Lisa, you are fired."
With Penn assured a berth, Trump focused on the country singer and rapper, admitting it was "very tough" deciding who to retain.
"You are both outstanding but we have to never lose sight that Celebrity Apprentice has great credibility and it is about winning and record," Trump said. "I think that you are fantastic Lil' Jon, but you are fired."
After the boardroom business, the finalists battled it out with the help of the newly-fired contestants, and four others brought back for the night's competition. Lil' Jon, Gary Busey and Marilu Henner joined Adkins; and Rinna, LaToya Jackson, and Dennis Rodman assisted Penn.
The task was to compose a new flavor of ice cream for the drug store chain Walgreens, along with a commercial and a launch party. The winner of the chilly competition will bank $250,000 for their charity.
All-Star Celebrity Apprentice returns on NBC Sunday at 10/9c.
Watch the video on RadarOnline.com