Dennis Rodman Returning To North Korea To 'Have Some Fun'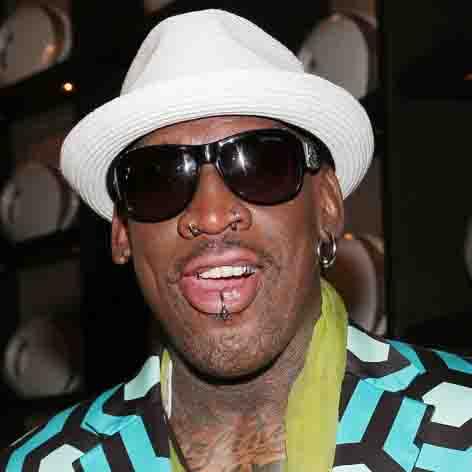 Dennis Rodman is heading back to North Korea to hang with his buddy, Kim Jong Un.
The NBA legend, Celebrity Apprentice contestant and all-around wacky guy says his trip is scheduled for August 1.
"We have no plans really, as far as what we're going to do over there, but we'll just hang and have some fun!," he told Gossip Extra.
The North Korean dictator, who has been threatening to flatten the U.S. "just wants to be loved. He just wants to sit down and talk. That's all," Rodman, who seems to live on a planet unknown to the rest of us, said.
Article continues below advertisement
As RadarOnline.com previously reported, the former Chicago Bulls player and Madonna boyfriend went to North Korea in February as part of an upcoming episode of the new HBO series, Vice.
"As a diplomat, he is a great basketball player," said U.S. Secretary of State John Kerry.