Omarosa Vs. The Donald! Manigault Admits Parts Of Trump's All-Star Celebrity Apprentice Are 'Manufactured'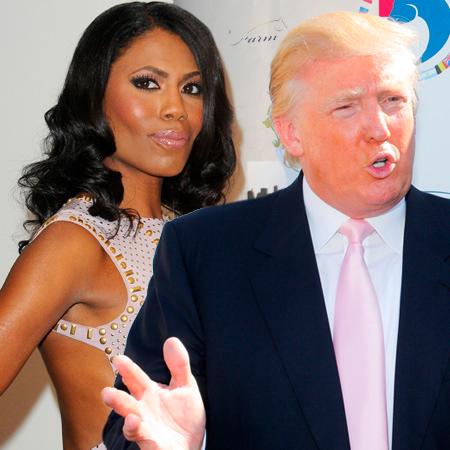 Article continues below advertisement
"I think after 13 seasons people know what it is. It's reality TV."
When Bush asked her if the producers were whispering in her ear, Omarosa said definitely.
"All of that. There's story lines. There is stuff going on. You know how manufactured these things are!" she said.
As for her bitchy persona on camera, which both LaToya Jackson and Claudia Jordan were so afraid of that they didn't even bring her in for elimination with them -- Omarosa explained it's just part and parcel of being "a tough business woman."
"I play hard. I go into the boardroom to win. You have to be strong in front of Donald Trump. You can't be weak, you have to be bold," she vowed.
All Stars Celebrity Apprentice airs Sundays at 10/9c on NBC.