Polygamist Cult Leader's Daughter: He Sexually Abused Me For 8 Years!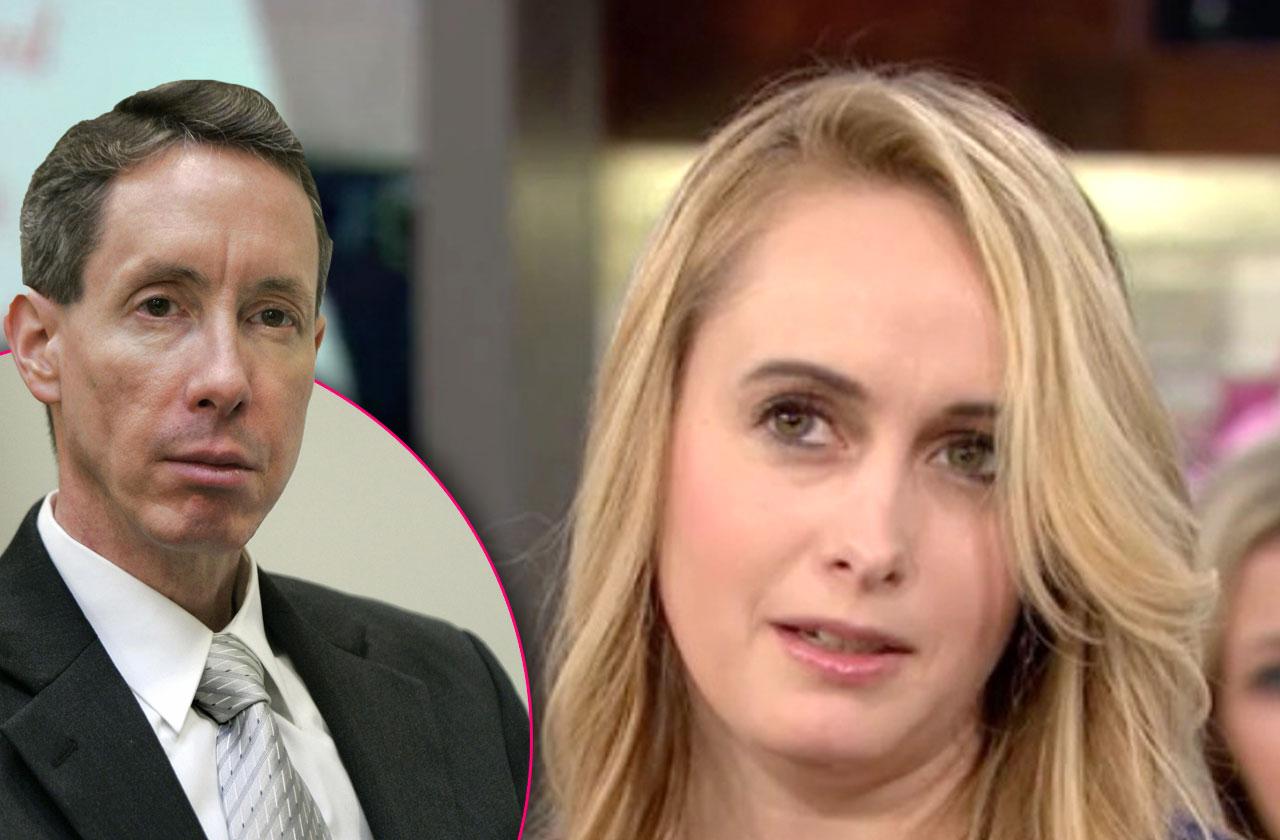 .
The daughter of Polygamist cult founder Warren Jeffs, has come forward to tell her story, years after escaping the horrific secret society created by her sick father.
In a tell-all interview with Megyn Kelly, Rachel Jeffs claimed her father – who is currently serving life in jail – forced her into a bizarre lifestyle and sexually abused her when she was just eight years old.
Warren, 61, who was a prominent leader in the FLDS Church, was known as a strict polygamist who ended up marrying nearly 80 women in his lifetime. He was also the principal of the church school in which his wives and children were educated.
Article continues below advertisement
Rachel, 32, stated that in the strange community run by her "Prophet" father, obedience was everything. "We were taught that the world was wicked," said Rachel, adding that she and the other women were never exposed to any part of the outside world – this included music, films, news, technology, etc. No one was allowed to question Warren's teachings. In the women's minds, their master could do no wrong.
Rachel said that despite the constraints that came with the FLDS lifestyle, she led a happy life up until she turned eight. At that point, things took a dark turn for her, as her beloved father began sexually abusing her.
"Very shockingly, father started abusing me sexually," said Rachel to the TODAY host. She claimed that he called her into his office and exposed his genitals to her, later touching hers.
Article continues below advertisement
"It was so against his teachings," said Rachel, that "I didn't even know what to think and I felt terrible. I didn't know why he was doing it."
The abuse continued for another eight years. "It happened Way more times than I can count," Rachel said.
"I told my mother when I was ten," she added. "It was getting so bad I just felt like I couldn't handle it anymore. She confronted him but it kept happening."
Added Rachel, "I remember thinking, 'if my father's doing this and the world's wickeder, are the world's fathers even worse than this?'" She told Kelly that at one point she even convinced herself she should be grateful that it was just abuse and not something much worse.
Warren's daughter told the show host that when she was a young child, her father would take her to bookstores, sit her in the kids' section and force her to look at porn.
Article continues below advertisement
At age 16, she finally came clean about her feelings, allegedly confronting her father in a tell-all letter.
"After I confronted him," said Rachel, "I was shocked, his reaction was one of defeat."
Warren reportedly apologized to his daughter, only to marry her off to a stranger two years later.
"I expected it." Rachel said, "I knew I had no choice."
Once she was married, Rachel realized the difficulties that came with being a sister-wife. There was "a lot of jealousy and bad feelings," she said. "You want your husband to be your best friend but you feel like he's always turning against you," and leaving you for other women.
Added Rachel, "You always want him to prove his love to you because you feel like… he's trying to love so many women at the same time."
After many years and various children. Rachel's troubled father was finally identified by authorities as the force behind the sick religious cult.
He fled the neighborhood after being accused of raping a child and sexually assaulting two of his underage wives. One was just 12 when he wed her. Rachel claimed that as the years went by, her father's mental health issues became clearer. His rules became much stricter and bizarre, and his wives got younger and younger.
Article continues below advertisement
When police finally found Warren, he was caught carrying suitcases filled with colored wigs, cellphones more thank $0K in cash.
"I'm just a little boy in a jail cell," he said on a chilling call to his family after he was sentenced to life in prison.
Rachel was eventually able to escape her father's horrific cult, and she has now gained the courage to tell her story.
"I knew he had done wrong and I didn't want to let him break me," she said of Warren.
Rachel Jeffs' memoir, Breaking Free, is now available for purchase.
We pay for juicy info! Do you have a story for RadarOnline.com? Email us at tips@radaronline.com, or call us at (866) ON-RADAR (667-2327) any time, day or night.