Brave Valerie Harper: 'Don't Go To The Funeral Until The Day Of The Funeral, Live This Day'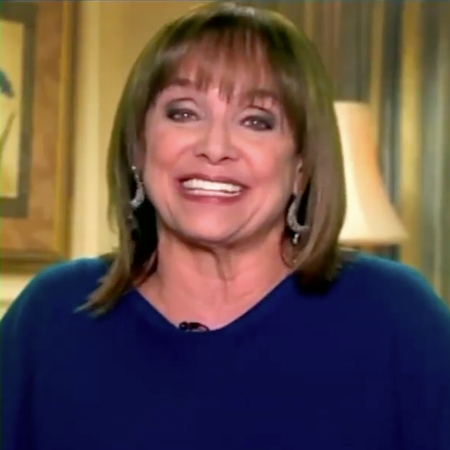 An incredibly uplifting Valerie Harper spoke with Good Morning America's Robin Roberts Tuesday, less than a week after she went public about her diagnosis of terminal brain cancer, with doctors saying she has as little as three months to live.
Valerie, speaking from Los Angeles via satellite, conveyed a clear message of living life to its' absolute fullest, and not to dwell in the sadness of death.
"Don't go to the funeral until the day of the funeral -- live this day," said Valerie, best known for playing Rhoda Morgenstern on The Mary Tyler Moore Show and its' spin-off, Rhoda.
Article continues below advertisement
The beloved TV star, who first broke the sad news in a People article, said she decided to "let the extended family know, in one message, to get it out there and then.
"We're all terminal -- we really are -- we all have a lot of fear around death. Maybe I can help somebody … I want people to know the new realm of cancer, that you can die with cancer, but not of it.
"I want to tell them how supportive and loving and exciting it is to feel this in the here and now and that's it. This is the joy of this. If I was gone you'd be having memorials. This way, we can share back and forth."
|
|
Harper, 73, said in recent weeks, she's been "living very normally thanks to some stabilizing medication, two pills only, morning and night."
The TV great, who previously battled lung cancer in 2009, put in perspective the way she copes mentally with the devastating health issues.
"When I first had the cancer four years ago my husband said, 'Why you Val?,' and I said, 'Why not me?'" she said. "I have a wonderful husband. I have health insurance from my union. I wish it for all Americans. Everybody should have the chance I have of extending my life.