Travis Alexander Was 'A Heart Predator' According To Friend's Never-Before-Seen Emails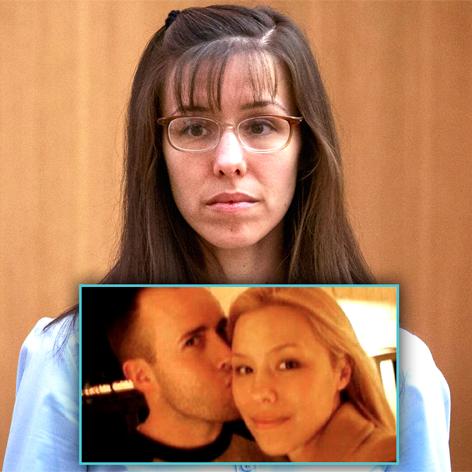 As the attorneys on both sides of the bombshell Jodi Arias trial present their closing arguments after over four months of explosive testimony, more scandalous emails have surfaced, this time accusing victim Travis Alexander of being a "heart predator."
The eye-opening correspondence between Alexander and good friends Chris and Sky Hughes were exclusively obtained by Arizona Republic reporter Michael Kiefer.
Article continues below advertisement
Sky claimed Travis wasn't over his ex-girlfriend and was just stringing Jodi along.
"Travis, with love, you are a heart predator. You take great joy in making women fall for the T-dogg. You laugh about what you can get away with, it would scare me to death if my little sister liked you… in fact, I wouldn't allow it."
A charming predator, "He liked to flirt with women and even to collect women," reported Kiefer.
However, the email exchange started when Travis sent a scathing message accusing the two of sabotaging his romance with Jodi.
The couple caused "irreparable damage to mine and Jodi's relationship. She is paranoid that this evil person you have depicted will someday surface," he sternly wrote in the email.
Despite her painting him in court as angry and abusive, Travis maintained that he had never -- and would never -- do anything to intentionally hurt her. "I adore Jodi," he wrote. "In fact I don't know if it has ever been easier to be nice to someone as it is with Jodi."
Article continues below advertisement
The pair, while they said they still loved him, stood their ground. "She was being treated horribly, you weren't beating her physically, but you were emotionally," they wrote.
"Know that I would love to see you marry Jodi but just because you have never seen her cry, doesn't mean she hasn't been crying."
The warm and protective tone they used in the emails from 2007 are a sharp contrast to Chris and Sky's recent accusations of Jodi, when they described her as a stalker who listened in on private conversations when she stayed at their house.