Veteran Calif. Teacher Makes Debut In Classroom -- As A Transgendered Woman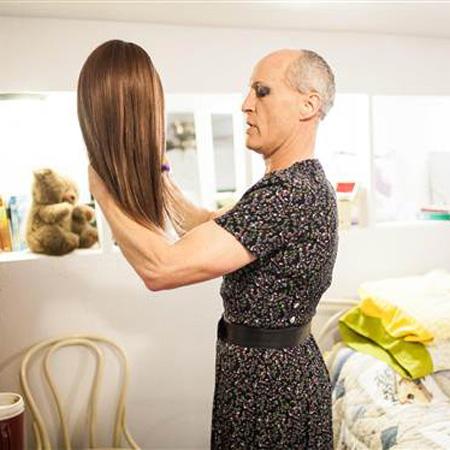 Meet Karen Adell Scot.
After 24 years as a teacher, the Calif.-based 56-year-old science teacher Monday had her first day at school -- as a woman -- and we've got all the details on it for you right here on Radar.
Scot was born Gary Sconce, and has been a longtime science teacher at Yosemite High School in Oakhurst, Calif.; her plans leaked out to the public last week, and on Monday, she entered the school in a wig, a dress and open-toed shoes, embarking on her new life, one she's kept under wraps for some time.
Article continues below advertisement
"I'm actually going to work as my real 'out' self -- I stand in front of the class and I'm so filled with joy," she said, vowing he "will not return as my male persona ever again."
Desperate Transgender Boy Tried To Slice Off His Genitals With Scissors When He Was Four
The move came with a measure of controversy, with strong feelings on both sides of the issue, as her neighbor Kathi Bales said in a newspaper-published letter that letting the transgendered teacher practice her craft adds up to "an assault on the minds and morals of our children" that "blurs the lines of what is right and wrong."
Scot found support from the student body as one pupil, Charlotte Smith, addressed the teacher in a touching letter, "Ms. Scot: No matter what anyone says you are courageous and beautiful for being who you truly are. You are my hero."
Other teens brought the teacher candy and flowers on her emotional re-emergence in the school's halls.
As for the bureaucratic battle that sprouted out of Scot's move, controversy began when the teacher wrote a letter to district officials informing them of her plans; and someone Scot told NBC he believed to be a colleague, leaked the news.
Article continues below advertisement
Scot said she "was outed in a horrible way," and that her's was "supposed to be a quiet transition."
From there, education authorities in the North California town sent a letter to the parents of kids in the local school district informing them that Scot's decision was legally protected by the anti-discrimination statute Education Section Code 220.
Watch the video on RadarOnline.com
https://www.youtube.com/watch?v=Q0dXo4nNFNk
Yosemite Unified School District Superintendent James Sargent wrote in the letter, "The District recognizes that Mr. Sconce's transition may raise questions among students, parents, guardians and community members.
"Counseling staff will be available to discuss any issue with students."
We'll keep you updated on the latest in this story, right here on Radar.