Lady Looks Like A Dude! Female Working As Male Model And Rising To The Top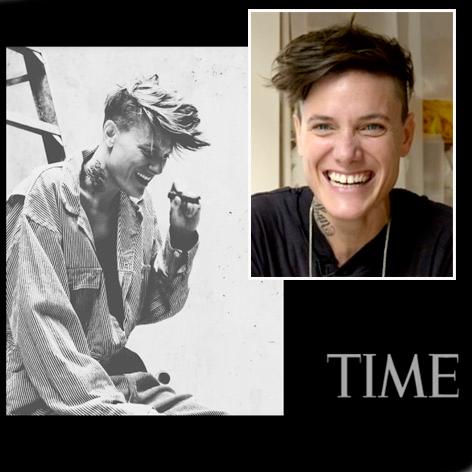 She's not a transgender like Andrej Pejic or Lea T, but Casey Legler is simply a female who is making big money working as a male model!
The former Olympic swimmer and artist, who recently became the first woman signed to Ford Models' men's division, is featured in the May 2013 issue of Vogue, where she opens up about her far from ordinary career – and RadarOnline.com has the details.
"I happen to be a woman – sheer luck of the biological roulette – who has the great privilege to engage the ways in which gender signifiers can be liberated," she explains to the magazine about the changing industry.
Article continues below advertisement
PHOTOS: Biggest Celebrity Transformations
Standing tall at six-foot-two, the 36-year-old, who just scored her coveted contract a few months ago and is already garnering greatattention in the fashion industry, sees her modeling career as an extension of her work, and that it "stands as an example and a celebration, I hope, of what it means and looks like to be exactly who you are."
What do you think about Casey's career choice? Sound off below.