Tina Fey Revives Hilarious Sarah Palin Impression On Inside the Actors' Studio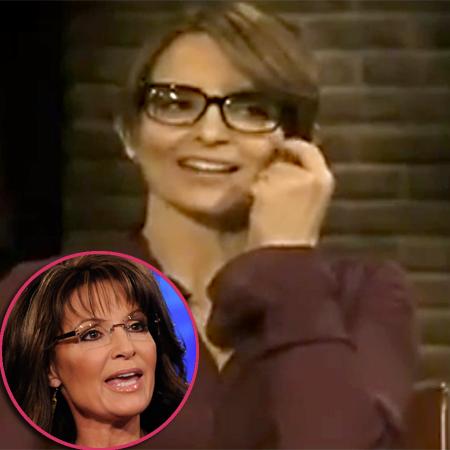 It was like 2008 all over again when Tina Fey, appearing on Inside the Actors' Studio this week, launched into her dead-on impression of Alaskan governor-turned-pop culture stalwart Sarah Palin at the request of host James Lipton.
The Saturday Night Live alum was quick to get into character, putting on Palin's accent and telling Lipton, "You could call me a maverick at large … Gov. would be fine with me too!"
Article continues below advertisement
Lipton cleverly asked Fey (as Palin) questions about relevant issues on 2013's social landscape to get the Sarah spin, and Tina didn't let him down with her ad-libbing.
Asked about gun laws, the 30 Rock star said, "You know Jimmy, I believe that if everybody had guns, then there would be fewer guns in the stores"
Watch the video on RadarOnline.com
As for same-sex marriages?
"Well the Bible says it's gross, and I don't judge a lot of the amazing wonderful people I met in the audience at Dancing with the Stars … but no -- marriage is meant for people who wear different kinds of swimsuits"
Lipton also asked Fey (as Palin) what she thought of Tina's impressions, to which she replied, "It's the best one I never watched!"
Tina's new film Admission, co-starring Paul Rudd, hits theaters Friday. Inside the Actors' Studio episodes airs on Bravo.