Fab 50: 7 Things You Didn't Know About The Beatles On Anniversary Of Their First Album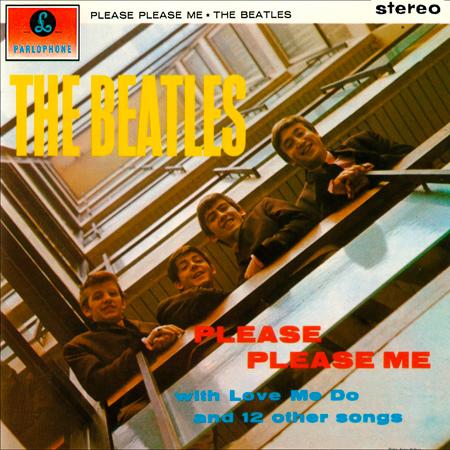 Friday marks the 50th anniversary of the release of Please Please Me, the debut album of the world's greatest rock n' roll band, The Beatles. With a half-century of history to pick from, we've come up with seven things you might not know about the lads from Liverpool.
7. iPepperland: After nearly a decade of legal red tape, The Beatles' catalog was made available on iTunes in Nov. 2010, with Here Comes the Sun and Abbey Road the top sellers in singles and albums, respectively. Another compilation of the band's wares, Tomorrow Never Knows, hit Apple's preeminent music vehicle last summer.
Article continues below advertisement
6. Dormez Vous?: While you've probably heard the band's 1966 classic Paperback Writer dozens of times, what you probably haven't heard -- or known to listen for, at least -- are John Lennon and George Harrison singing the children's song Frere Jacques in a slow, high-pitch on the track's background.
Yup, it wowed us well.
5. Pond-Shy: After seeing English musicians Tommy Steele and Cliff Richard damage their careers after traveling to America only to receive a lukewarm response, the band vowed not to cross the pond until they had a No. 1 single in the states. I Want To Hold Your Hand achieved that status in early 1964, paving the way for the band's iconic appearance on Ed Sullivan, where they performed their top hit. Noteworthy is that I Want To Hold Your Hand went on to be the group's top-selling single worldwide.
4. Almost Missed It: Speaking of the Ed Sullivan outing, Harrison almost didn't make the gig, as he was holed up with the flu at their hotel, too ill to even rehearse, as road manager Neil Aspinall sat in for him during rehearsals. Sullivan even joked he'd put on a wig and take George's spot if need be, as his production assistant Vince Calandra told author Keith Badman, "I remember the picture of Ed Sullivan with The Beatles' wig and his comment, when George was ill, 'He'd better show up tomorrow 'cos I'll be the fourth Beatle!' And he put the wig on. I also stood in for George that day for camera rehearsals." Thankfully, George got a visit from a doctor, who gave him enough medicine to trudge on in what would be the most brilliant of Excalibur moments in a career full of them.
Article continues below advertisement
3. Sad Foreshadowing: The band's Sgt. Pepper's Lonely Hearts Club Band spawned the classic, When I'm Sixty-Four. Sadly, two of the band's members did not live to the milestone age, as Lennon was 40 when he was fatally shot by Mark David Chapman in Dec. 1980, while Harrison died from lung cancer at 58 in Nov. 2001. When Paul turned 64 in 2006, his children and grandkids recorded a new version of the track for him as a present, though it was bittersweet, as it came in the wake of his bitter split with ex-wife Heather Mills.
2. Ya Gotta Start Somewhere: Yes, even the Beatles were someone's opening act at one point. Who was the headliner you ask? Helen Shapiro, a (then) 16-year-old English singer who's best remembered for two hit singles in Britain, You Don't Know and Walkin' Back to Happiness. The Beatles opened for her -- just prior to their breakout, as she toured Britain in 1963.
1. Too Close For Comfort: While acclaimed as music's greatest ever singers and songwriters, two members of the Fab Four were accused of plagiarism at one point. Chuck Berry's publisher settled a case out of court with Lennon over the similarities in Berry's 1956 song You Can't Catch Me and the Beatles' 1969 chart-topper, Come Together. Harrison found himself at the wrong end of the same pointed finger -- and a judge -- when he lost a lawsuit claiming his 1970 solo single My Sweet Lord borrowed too generously from the Chiffons' 1963 hit He's So Fine.